Video Recipe: Lone Star Classic Cocktail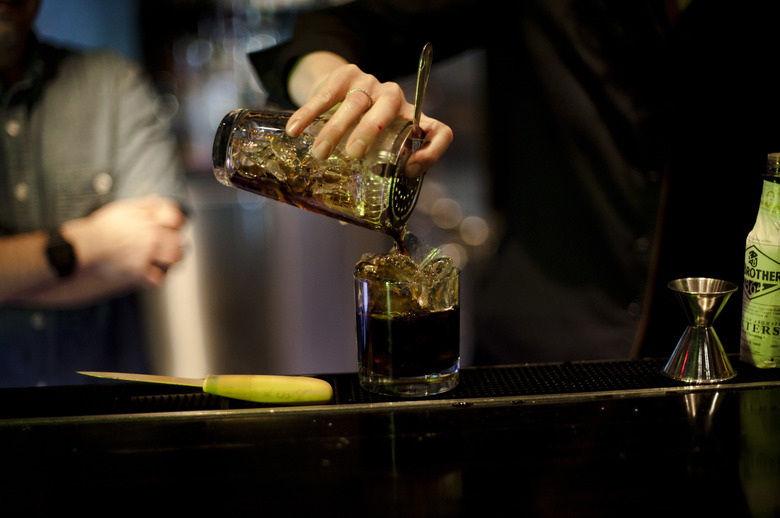 Photo: Jo Ann Santangerlo
If you've ever been to Texas, you know that Dr. Pepper is no third-tier fountain soda, but a way of life. Charles Alderton is credited with inventing it at Morrison's Old Corner Drug Store in Waco around 1885 — and since then it's been a part of Lone Star State legend.
At the W Austin, head Libationist Joyce Garrison has created a spin of the classic Old Fashioned using housemade Dr. Pepper simple syrup, Crown Royal whisky and a healthy shake of Old Fashioned bitters. Here's a video demo with Garrison making the drink for Food Republic Contributing Editor Matt Rodbard. A recipe follows the video.   
Lone Star Classic Cocktail
Ingredients
2 oz Crown Royal Canadian Blended Whisky
1 oz Dr. Pepper reduction syrup*
2 dashes Fee Brother
Directions
1. Combine ingredients in a mixing glass with ice and shake vigorously.
2. Strain into an iced-filled rocks glass.
3. Garnish with a grapefruit peel.
*To make Dr. Pepper reduction syrup, simmer three cans of Dr. Pepper down until it reaches a syrup consistency. Cool.
---
This has been presented by our friends at the W Hotel Austin.