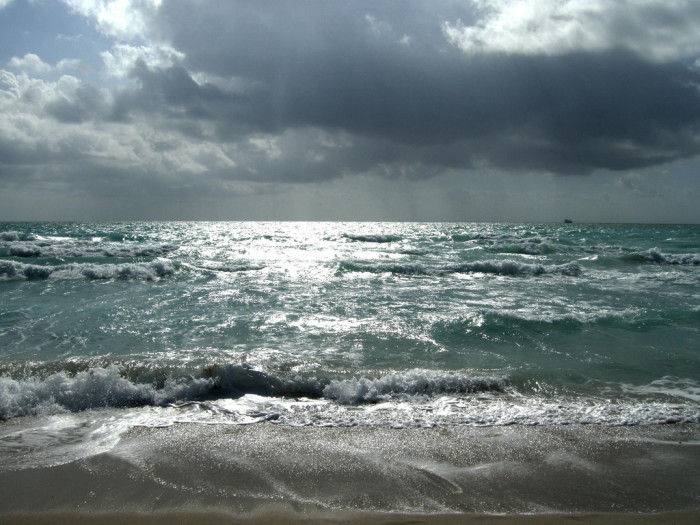 Like most of us, I'm a big fan of seafood. I'll eat anything from the sea and the only concern the next day is whether I can still fit into my clothes. My laissez-faire attitude towards seafood, however, was tested last week when I went to an event hosted by Martin Codax Winery and the newly formed nonprofit Plant A Fish.
Based in New York City, this organization was created by Fabien Cousteau (grandson of famed oceanographer Jacques) with a mission to "empower communities to become involved with responsible 're-planting' of key marine species in their local habitats in distressed bodies of water around the world."
I met with Cousteau and a number of other ocean conservationists at West Village favorite Jeffrey's Grocery, where Plant A Fish was launching a partnership with Spanish winery Martin Codax. It's a collaboration that makes sense since Codax is known for an Albariño that's dubbed the "Wine of the Sea." The seaside vineyards are located in the Rías Biaxas region of Spain and the winery essentially resembles a cooperative—it was founded over 25 years ago by 50 local farmers, and now it's supported by over 500 families and spans 2,5000 vineyards.
"As a planet we are a co-op," noted Cousteau in his remarks. The goals of Plant A Fish are to educate and empower local communities to regain their ecosystems. At one time, the Hudson River was the world's largest oyster bay. Oysters are a natural filter for the ocean, creating food and shelter for other sea creatures. Centuries of over-harvesting have left the Hudson polluted and almost barren. Plant A Fish has been working with schools like The New York Harbor School to restore a robust oyster population for the river.
Other initiatives Plant A Fish have undertaken include re-planting mangroves in South Florida, which have been decimated by the shrimp industry. Mangroves are a barrier against storm surges and hurricanes that shorelines have traditionally depended on. Without their natural presence, who knows what the impact of major storms will have on the area. "We plant trees, so why does that have to stop at water?" Cousteau noted.
And as for the nonprofit's name? "The name came to me at about 3 A.M. after a night of heavy drinking," he said. All joking aside, Plant A Fish is an intriguing new addition to the world of seafood politics, carrying Cousteau's mantra: "If you eat a fish, you must plant a fish."