Video: Food Republic Goes To Austin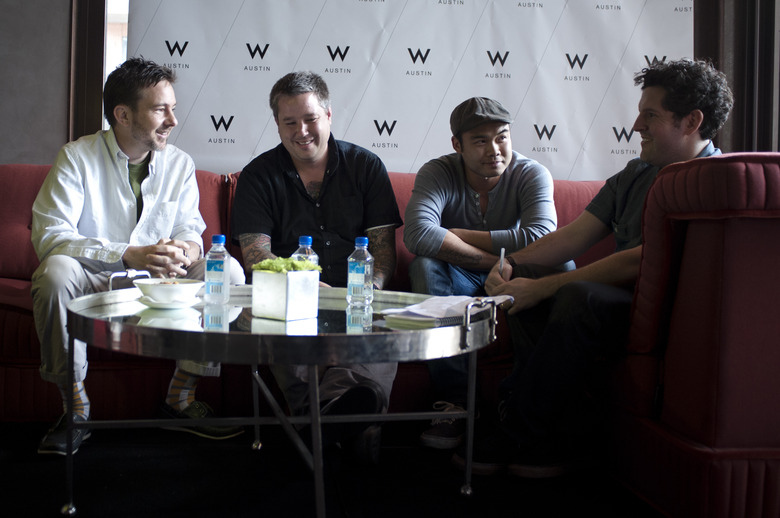 Last week, most of the Food Republic team headed down to Austin, Texas for a day of cooking and interviews at the W Austin, and for the next couple of weeks we'll be sharing videos and recipes from the festivities.
The impetus for the trip was a harmonic convergence of three big fests in Austin: The Austin Food & Wine Festival, the Moontower Comedy Festival and PsychFest, a psychedelic rock blowout. We pulled headliners from all three, plus some special guests, and conducted interviews in front of an audience at the W Austin Front Porch, overlooking the iconic Willie Nelson statue (which was unveiled, naturally, on 4/20). Interviewed guests include Andrew Zimmern, Tim Love with FR co-founder Marcus Samuelsson, Michelle Bernstein, comedian Marc Maron, Steve Terebecki of the band White Denim and many more.
Here's a trailer for the coverage to come over the next few weeks (video by Stephen Sprague); it starts with Gail Simmons good-naturedly hassling Austin BBQ master Aaron Franklin about the long queues for his 'cue:
Food Republic Interview Lounge at W Austin from Food Republic on Vimeo.