Food Republic Coffee Power Rankings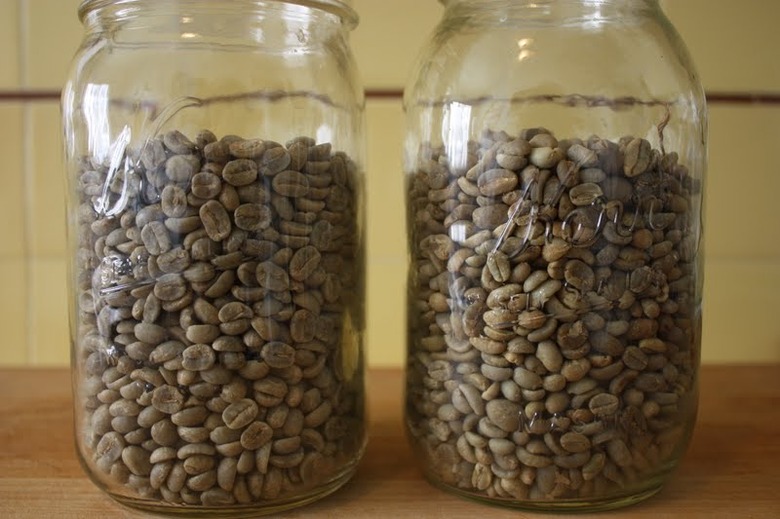 It's around that time again, when we freshen up our Coffee Power Rankings. Like a jolt of mid-morning caffeination, we're shaking the old list up this month with a sprinkling of new players. In case you're wondering just what complex algorithm we use to gauge the hottest coffee folks, well, it's no big secret. We drink a hell of a lot of coffee around these parts.
Those who rank on our list are people in the joe biz who have caught our eye, or palates. Those working on cool new projects. Or coffee purveyors just plain doing it right. Here's who we're most into this month:
10. Tony Konecny, Nik Bauman & Nick Griffith | Tonx
Three ex-baristas – including one who happens to be a co-founder of the "Etsy for foodies" site, Foodzie – are the visionaries behind the L.A.-based Tonx. Its goal, in the words of the website, is to deliver "awesome beans every other week" to your doorstep. Tonx works like a no-nonsense mail-order tasting club. Just sign up to get a 12-ounce bag of beans delivered every two weeks. You'll be billed every month for $38, shipping included, and are guaranteed a rotating cast of fresh coffees, roasted to ship.
9. Luz del Carmen Alverca | El Gavilán
At age 75, this organic coffee grower totally gets what young coffee nerds are into nowadays. She is a microlot producer from Ecuador who farms her small parcel of land independently. Her coffee, which Counter Culture was able to access through a group of small growers in the Ecuadorian province of Loja, sold out in a flash. But it was great while it lasted...or so we heard from the few who got to taste it.
8. Keith Gehrke | Able Brewing
After parting ways with Matt Higgins, with whom he founded the Portland roastery Coava, Gehrke is focusing his efforts on the tools of the trade. Namely, his exquisite Kone filter, the stainless steel reusable filter that makes your Chemex or other pourover coffee all the finer. The latest version of the Kone has a protected rim so groggy home brewers won't start their mornings with a finger sliced on the sharp edge of the Kone. Call it must-have gear.
7. Tom Owen | Sweet Maria's
Wondering what the next wave of coffee culture might be? Rebel home roasters in places like San Francisco and Portland can tell you: it's buying green coffee beans and roasting them yourself. The home roasting megastore Sweet Maria's not only has a massive selection of green beans, as well as roasting equipment, plus tried-and-tested advice from owner and at-home-roasting advocate Tom Owen; it also sells a limited selection of roasted coffee, available both in the Oakland, Calif. shop and online.
6. Michael Phillips, Tyler Wells & Chris Owens | Handsome Coffee Roasters
One of the most highly anticipated coffee bar openings in Los Angeles earlier this year will soon be one of the most hyped new cafés in New York. Three more ex-baristas, each of whom has clocked time in various hipster hubs, from Austin to Williamsburg, and are now headquartered in downtown L.A., set out to create a coffee shop with a cocktail-bar atmosphere. Their sustainably sourced, craft roasted beans can already be found in a couple dozen serious coffee bars around the country and will be served at the forthcoming Demi Monds, a café-by-day-cocktail-bar-by-night in Lower Manhattan.
5. Katie Carguilo | Champion Barista
The winner of the latest United States Barista Championship, held recently in Portland, Ore., is a first. As in, the first time a New Yorker took top honors in the nationwide coffee-making competition. Katie Carguilo, who works at the Counter Culture Coffee Training Center in New York, will represent the country in the World Barista Championship this June in Vienna. Go ahead, chant it proud: U! S! A! U! S! A!
4. Michael McConnell | Caffé Vita
From the birthplace of Starbucks, a far less insidious coffee company is not quite aiming for world domination. Michael McConnell founded Caffé Vita in 1995 – the same year Intelligentsia was born, by the way – and just opened the first New York location. He already has seven locations in Washington State, two outposts in Portland, Ore. and others opening in Los Angeles and Brooklyn. McConnell dreams of going international... could a Viennese branch be in the cards?
3. Toby Smith | Toby's Estate Coffee
In Australia, Toby's Estate Coffee has been craft roasting beans since 1998. The company this year opened its first American outpost in the Brooklyn neighborhood of Williamsburg. It specializes in exclusive cuppings, outstanding direct-trade beans fine roasted on the premises, advanced latte art classes and beautifully built flat whites, which is sort of like an Australian latte, but better.
2. James Freeman | Founder and CEO of Blue Bottle
A self-proclaimed "coffee lunatic," James Freeman launched his Bay Area coffee company with the mission to never sell beans more than 48 hours after roasting them. In fact, if they don't sell within a week, the beans get trashed. Blue Bottle now has cafés around San Francisco and New York, with the latest one freshly opened in Rockefeller Center, and is responsible for the Japanese super-slow-drip cold brewing kettles from Japan craze.
1. Peter Giuliano | Director and Co-Owner of Counter Culture
Counter Culture may not have some sleek coffee bar space to plug in your laptop while you sip a cup of joe, but it opens its training centers in Asheville, Atlanta, Charlotte, New York and D.C. to the public for weekly cuppings. As an advocate of direct-trade, single-origin coffee, Peter Giuliano takes baristas from around the country to coffee-producing regions so that they can see what really goes into farming coffee. And the company's microlot offerings are able to make even the most jaded of coffee nerds wet himself.