And The World's Top 50 Restaurants For 2012 Are...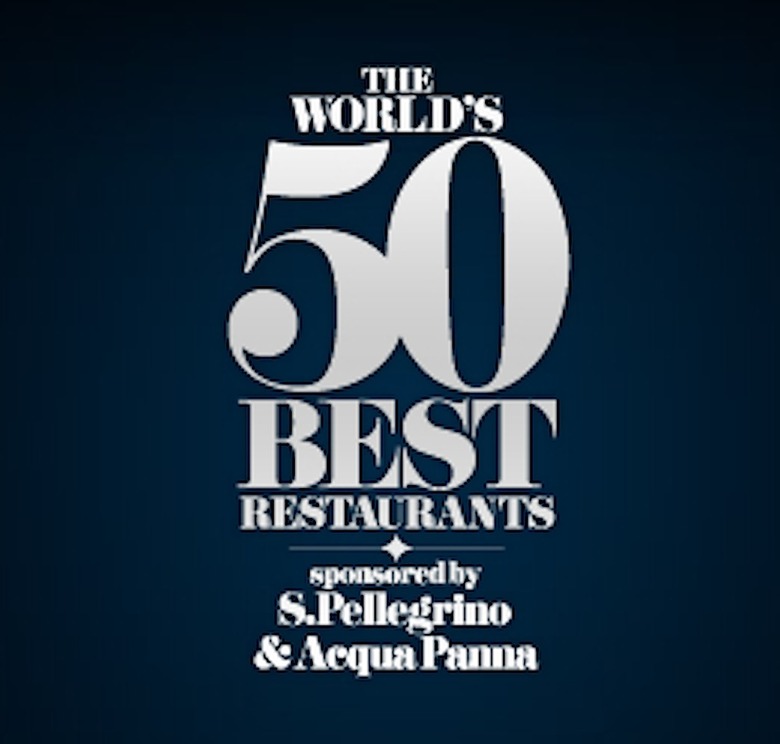 Yup, it's that time of year again: The World's Top 50 Restaurants. This isn't just another listicle from the content puppy-mill du jour, it's a full-on statement from an authority in the restaurant world, Restaurant magazine, sponsored by San Pellegrino and Acqua Panna. Cause you gotta have something to wash it all down with (and wouldn't want to spoil your palate).
This afternoon, famed Copenhagen gastro-grail Noma took the cake once again as Best Restaurant in the World. Big congrats to René Redzepi and the rest of the Noma team! Elena Arzak of Arzak Restaurant in San Sebastian, Spain took the honor of Best Female Chef and, to nobody's surprise, Thomas Keller was awarded the Lifetime Achievement Award. We're on board with that.
Here's the rest of the best:
1. Noma, Denmark
2. El Cellar de Can Roca, Spain
3. Mugaritz, Spain
4. D.O.M., Brazil
5. Osteria Francescana, Italy
6. Per Se, New York
7. Alinea, Illinois
8. Arzak, Spain
9. Dinner by Heston Blumenthal, U.K.
10. Eleven Madison Park, New York
11. Steirereck, Austria
12. L'Atelier de Joël Robuchon, France
13. The Fat Duck, U.K.
14. The Ledbury, U.K.
15. Le Chateaubriand, France
16. L'Arpege, France
17. Pierre Gagnaire, France
18. L'Astrance, France
19. Le Bernardin, New York
20. Frantzén/Lindeberg, Sweden
21. Oud Sluis, Netherlands
22. Aqua, Germany
23. Vendome, Germany
24. Mirazur, France
25. Daniel, New York
26. Iggy's, Singapore
27. Les Creations de Narisawa, Japan
28. Nihonryori Ryugin, Japan
29. Quay, Australia
30. Schloss Schauenstein, Switzerland
31. Asador Extebarri, Spain
32. Le Calandre, Italy
33. De Librije, Netherlands
34. Fäviken Magasinet, Sweden
35. Astrid y Gaston, Peru
36. Pujol, Mexico
37. Momofuku Ssäm Bar, New York
38. Biko, Mexico
39. Waku Ghin, Singapore
40. Quique Dacosta, Spain
41. Mathias Dahlgren, Sweden
42. Hof Van Cleve, Belgium
43. The French Laundry, California
44. Amber, China
45. Vila Joya, Portugal
46. Il Canto, Italy
47. Bras, France
48. Manresa, California
49. Geranium, Denmark
50. Nahm, Thailand
Have you been to any of the World's Top 50 Restaurants?