German Beer For Summer? Helles Yes!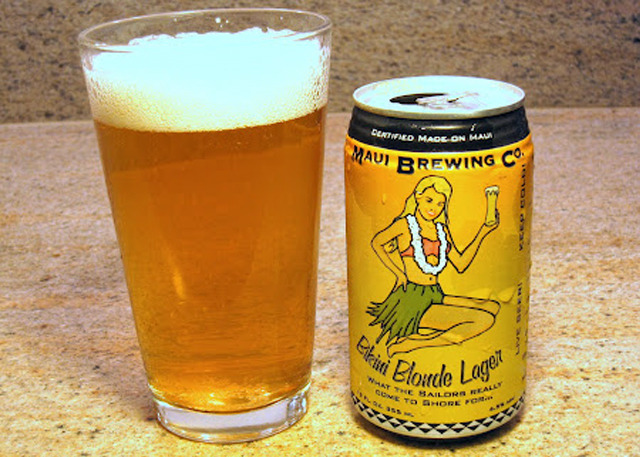 Bikini Blonde
The birth of one of Germany's signature, easy-sipping lagers nearly sparked a revolt. Back in the late 1800s, the golden pilsners of Bohemia (today known as the Czech Republic) bubbled across Europe, converted scads of drinkers accustomed to darker brews. To compete, Munich-based brewer Spaten tweaked the recipe for its dark lager, creating a brighter, lighter beer that shared pilsners' spicy hop characteristics but retained a balanced, malty sweetness.
Spaten's first batches of the blonde brew were rolled out in 1894, eliciting an explosive response. On one hand, drinkers loved the look and flavor of the light lager. On the other hand, Bavarian brewers were caught in a tizzy: some decreed that Spaten's creation was a pox upon tradition, while others understood that commerce and consumer demand should trump tradition. The bottom line prevailed, and soon Germany welcomed a new style, the Munich helles (German for bright).
German drinkers flocked to the subtly flowery, sunshine-hued brew. Competing brewers followed suit. Understandably: unlike dark lagers, the Munich helles is as thirst-assassinating as it is flavorful, a tasty antidote to sun-drenched spring afternoon and sweaty, endless summer nights. While the style remains a traditional German favorite, growing ranks of American brewers have rolled out their riffs on the style. Here are five of our favorite ways to raise (a glass) of helles. What are your favorites? Here are mine:
1. Stoudt's Brewing Company Gold Lager
One of the country's first—and finest—female brewmasters, Carol Stoudt crafts a large lineup of German brews, including the Pils, Karnival Kölsch, Smooth Hoperator dopplebock, and this highly drinkable Munich helles. It's the color of summer sunshine, with a light body, a morsel of sweet malt and a swell hop snap.
2. Paulaner Braueri Original Münchner
First brewed back in the late 19th century, the Original Münchner is now Germany's top-selling helles–style lager. Its popularity is understandable—the sparkling, good-looking blonde lager's got an enticingly bready fragrance with a trace of hay. A subtle jolt of lemon and hops provide tasty, unexpected nuance to the malty body.
3. Victory Brewing Company Lager
When it comes to European lagers and pilsners, the Pennsylvania brewery has the Midas touch. Its Prima Pils is the prickly, aromatic pinnacle, and the St. Victorious dopplebock is a warming indulgence. Then there's Victory's tremendous take on the helles. Its malty scent is mixed with a zap of floral bitterness, while the bready, cracker-like taste is tempered by a welcome lingering sweetness.
4. Maui Brewing Co.: Bikini Blonde Lager
Hailing from the Aloha State, this Munich helles–style lager presents an aroma of toasted grains, lemongrass and citrus. Bikini drinks smooth and crisp, offering up flavors of fresh-baked bread, honey and, ever so lightly, lemons. Spending a day on the beach with a Bikini six-pack would be divine.
5. Rahr & Sons Brewing Company: Blonde Lager
When Rahr & Sons was founded in Fort Worth, Texas, in 2004, the debut beer was the Munich helles–style Blonde Lager. Then as now, it's a case study in balanced drinkability. The golden lager's got a gentle aroma of biscuits, straw and grass, with a clean and slightly malt-sweet flavor.
---