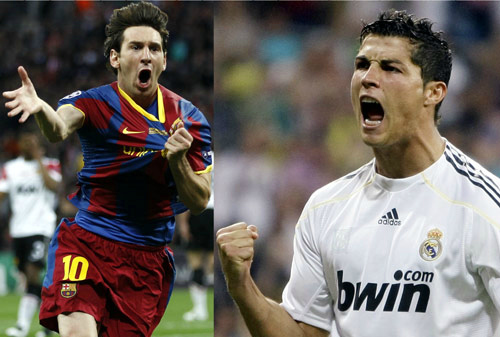 On Saturday afternoon, FC Barcelona and Real Madrid will face off in a match that can only be called one thing: El Clasico. It's arguably the biggest rivalry in all of European sports—and quite possibly the world. Grown men cry when their team doesn't take it. Or, that could be the wine talking.
Both teams compete in Spain's La Liga and truly do not like each other. Neither do the teams' two goal-scoring studs, Cristiano Ronaldo and Lionel Messi. Barca has won its last 11 league matches (with Messi scoring an unthinkable 18 goals in the stretch), while Madrid, led by Ronaldo's 41 goals in league play, is itching to stay ahead of its rival in the standings. So this should be a true clasico.
Tune is at 2 p.m. EST to catch the action (live on ESPN3 & ESPN Deportes). And don't forget to invite your friends over to watch the action and have some eats.
To mark the occasion, we've created a little Spanish-themed snack menu:
Or any number of Spanish tapas, illustrated for your viewing pleasure here.
And of course, a gin and tonic or…however many. Have you heard about Spain's crazy macho gin bars?