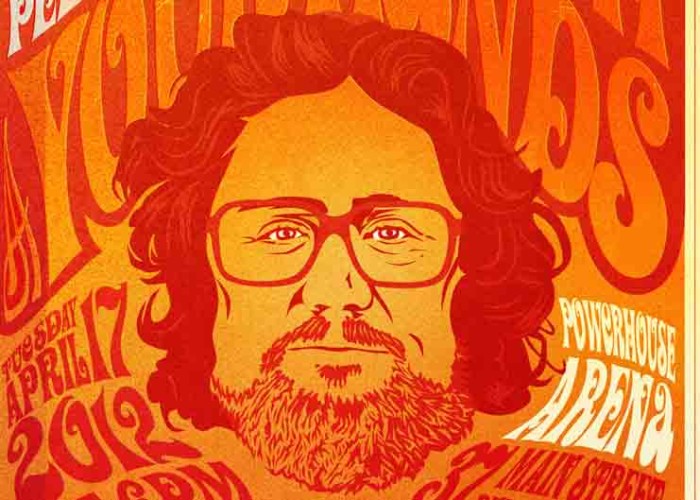 Tonight, April 17, Zakary Pelaccio will throw what may be the first-ever psychedelic food book launch party at the PowerHouse Arena in Brooklyn's DUMBO neighborhood. The Fatty Crew mastermind and Food Republic's The Alimentary Canal columnist has booked the Brooklyn band Woods to perform a special set at the fête, celebrating his new cookbook-on-acid Eat With Your Hands (there's even music recommendations to go along with the dishes). The best part? It's free. We advise showing up as close to the 6 p.m. start time as possible to ensure entry.
PowerHouse Arena, 37 Main St., Brooklyn, NY, powerhousearena.com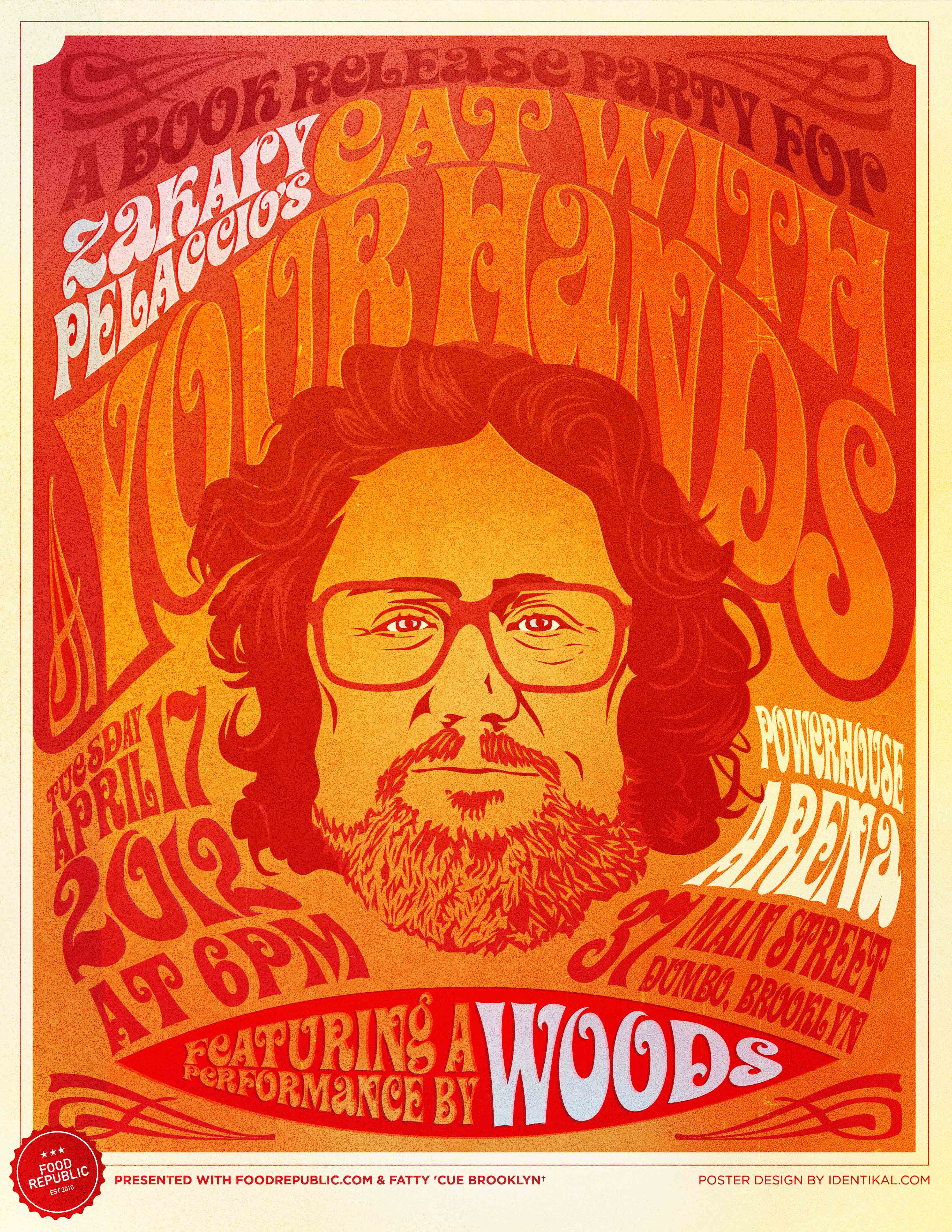 Limited copies of this poster will be available at PowerHouse Arena with purchase of a copy of Zakary Pelaccio's Eat With Your Hands.