Rosé Port: Real Men Drink Pink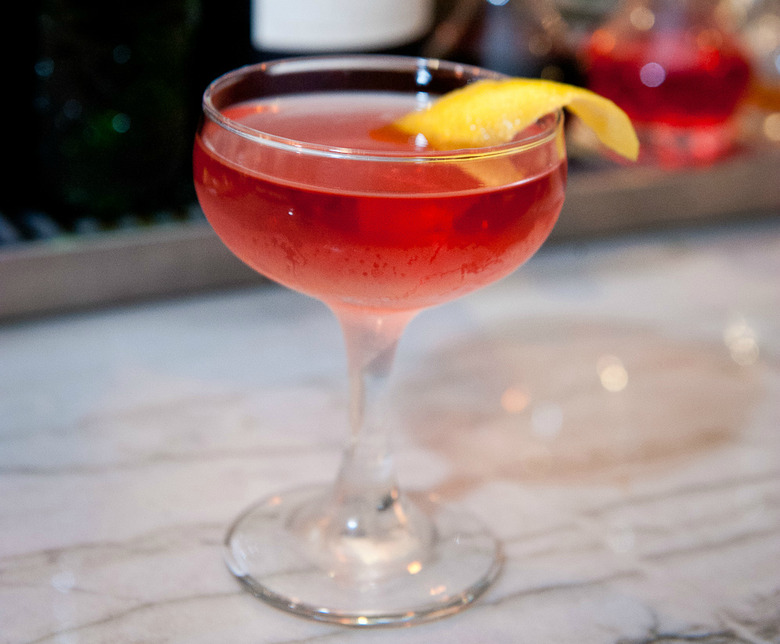 Port wine has a rich history. As English as it is Portuguese, it owes its very existence to an 18th-century dispute between England and France that left the former decidedly undersupplied with French wine. The influx of Portuguese wine, fortified for the long journey to England, gave rise to many of the port houses still sporting English names today.
One such house recently decided to blow some of the dust off the old port category by breathing some new life into it — specifically, a new type of port: rosé. Until recently, being a port lover meant identifying with the sweet ruby variety or the nutty tawny type. Or, if you so dared, opting for the dry or off-dry white port shunned by so many purists. Well, purists, hold onto your bowlers, because a whole new sub-category of port is sure to make you blush. Pun intended.
Pink port applies the renewed zeal for rosé wine to the port category, which admittedly is not as popular as it was 200 years ago. The house of Croft didn't just introduce a rosé port, however. It had to invent the classification first. Once Croft Pink was born, other pink ports followed...and now it's sort of a thing. But not as girly a thing as you might expect.
Oh, sure, just like rosé, the booze-marketing powers that be will try to spin pink port as perfect for bachelorette parties and bridal showers. But in fact, the drink is less cloying than many ruby ports. Redolent of strawberries, like any respectable rosé should be, and with a hint of citrus, it has a pleasant acidity and surprisingly stand-up tannins. For a warm-weather aperitif that won't leave you stumbling, top it with soda or even sparkling wine. It also mixes rather nicely with the harder stuff for several totally manly cocktails. Like these:
---
Vineyard Stroll
By Meaghan Dorman of Raines Law Room and Lantern's Keep in New York City
Named for the three wine-based ingredients in it, this stirred drink is stiffer than you might expect, though still remarkably civilized. Its color is a pale salmon blush, like the shade of a chic power tie in a sea of boring navy stripes.
Ingredients
1/2 oz. Dolin Dry Vermouth
1 oz. Croft Pink
1 1/2 oz. La Diablada Pisco
Directions
In a mixing glass, combine the ingredients with ice. Stir, strain, and serve up with a lemon twist.
---
Costa do Sol Cooler
By Lynnette Marrero, president of LUPEC
"Springtime in a glass" is a term that gets thrown around a lot these days. Celery bitters and refreshing cucumber give a savory dimension to this sangria-inspired sipper. It makes you want to top your lunchtime salad with sliced fresh strawberries.
Ingredients
3 oz. Croft Pink port
2 oz. pink grapefruit juice
1 sugar cube
2 dash celery bitters
grapefruit peel
1 oz. club soda
Bubbly, to top
Sliced cucumber and strawberry, to garnish
Directions
In a highball, muddle the sugar cube with the grapefruit peel and club soda. Add the grapefruit juice and port, and top with your favorite bubbly. Garnish with a speared cucumber and sliced strawberry.