Photos: London's Proper Boozers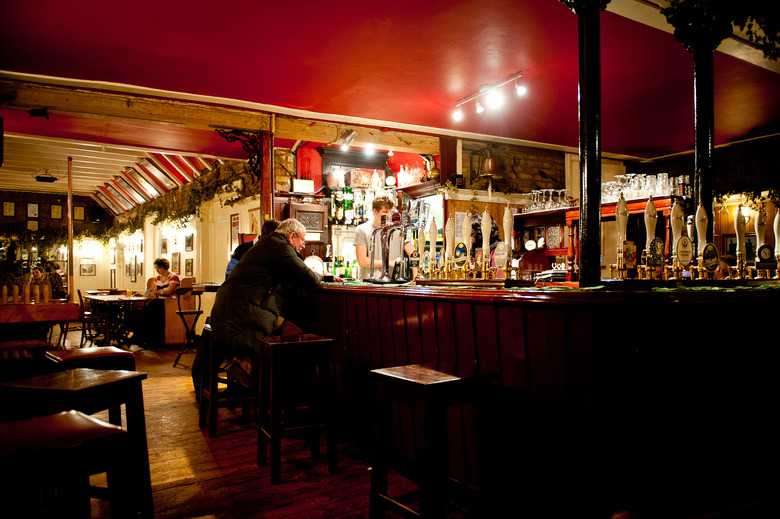 There is no shortage of pubs to explore in and around London, but "proper boozers" are a dying breed. A proper pub is a delicate thing: comfy, a little old-fashioned if not downright old, not too loud or too crowded (just loud and crowded enough). The drink selection is limited to a handful of beers. Some will have a full menu of hearty, rich food. Some will only have a few packets of crisps (bags of potato chips).
Most proper boozers will have just a few bottles of spirits behind the bar: one kind of gin, one kind of vodka, one kind of whiskey, one kind of rum. You get the idea. Here are some photos from a night of proper boozers in London. You can read all about it here.
---
Getting Pissed In London Week is presented by our friends at Beefeater 24.