My London: Benjamin Dilloway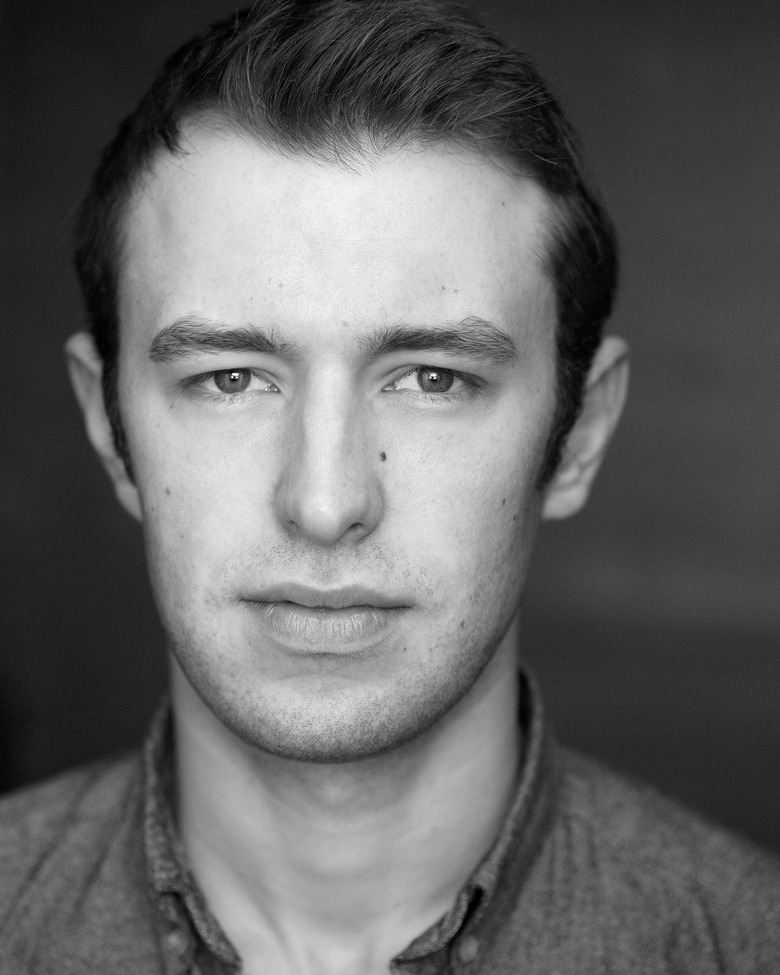 Actor Benjamin Dilloway is currently featured in playwright Philip Ridley's Mercury Fur at the Old Red Lion Theatre.
Pay tribute to your favorite London cocktail bar...
The ECC (Experimental Cocktail Club) in Chinatown is a tough one to beat. It feels exclusive, mainly due to the fact that it's nigh on impossible to find the first time around. With it's entrance nestled between restaurants, encircled by crispy ducks, you feel like you're entering some Triad crack den. Once inside, all fears fly when presented with floor after floor of swanky surroundings and the rich flock of Londonites. The only problems one faces at the ECC are time and money. The prices are enough to make you want to cut a deal with one of the Chinatown locals and exchange one of your less necessary organs for hard cash. Also, some of the cocktails are so labour-intensive and staff occasionally too super-cool/blasé that you may want to think about phoning them a week in advance to place your order.
What is your favorite English-born booze?
I'm a constant fan of a glass tankard of Doombar Cornish beer, whatever the occasion. But my number one choice for English tipples has to originate from Sipsmith. It's a a microbrewery in Hammersmith that produces vodka and gin. If you come to London you should definitely get in touch as they are usually quite happy to show you around and their sloe gin is to die for. Only about 60 bottles made at any one time, they're seriously sought after by people in the know. So much so in fact that I'm sorry it has to be this way, Grandmama, but I will be selling you to the bad men if it means I will definitely get a bottle.
What's the best restaurant doing cocktails in London?
Has to be the River Cafe. They make the meanest Negroni in town. The bar staff is fantastic and, paired with the culinary delights that fly out of the kitchen, you'll probably like it so much you'll be compelled to make a face like you hate it. On a summer's day they have tables out by the river, but you have to get involved ASAP as getting a booking sometimes creates another reason to contemplate the sale of Granny.
After a long night of drinking, what (and where) do you eat the next morning?
Mid-week antics are without fail. I get my no-good keister to Broadway Market for flat whites and meated goods. There are tons of cafes and swarming with London cool. Of a weekend it's gotta be Lily Vanilli Bakery in the courtyard of Ezra Street. Get there.
How do you suppose the nightlife scene will change when the Olympics go down?
Some of the best and extreme nights you'll find in London are on Fish Island. That's Hackney Wick in the Factory Quarter. Not many venture there from the city, it's all bohos and artists/designers cutting loose. It's more fun than Christmas but, much like some areas of Berlin, on the surface looks dead. So if you don't know where to go, you'll be stuffed. I get the feeling that this may well change up during the Olympics. The stadium is next door, so I reckon the influx of people may open the fun up to all.
The last drink to cross your lips was...
It was some rather poncy lychee Champagne cocktail at the ever-brilliant Friendly Society last night. Down an alley called Tisbury Court, where Old Bromptom Street meets Wardour Street. It is a cavernous space plastered with Barbie dolls on every wall and ceiling, padded rooms and bed style seating in the heart of Soho and always a ball, never a dull moment.
---
Getting Pissed In London Week is presented by our friends at Beefeater 24.