Eating In England: Kedgeree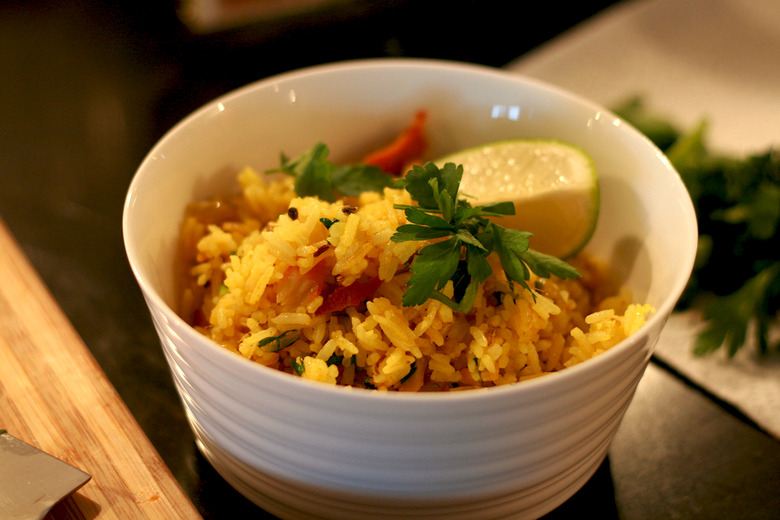 kedgeree
I may have come off as anti-British Indian food yesterday when we posted a recipe for chicken tikka masala, the official dish of England. That was not my intention — I completely dig the stuff and know the difference between an authentic dish and a Western spin on an ethnic classic. I used to live near a Yoshinoya. Kedgeree is another beloved take on an Indian staple, kitcheri. Boy, do those Indians work magic with lentils and rice.
Just like chicken curry translates nicely into chicken tikka masala, kitcheri and kedgeree maintain a respectful relationship. The British took the ancient comfort food of split yellow lentils and rice boiled together with garlic, ginger and spices, substituted the spices for curry powder, added two of their favorite things — smoked fish and hard-boiled eggs — and called it breakfast. Flaked canned salmon is often substituted, but it's a forgivable offense in a nation rife with jellied eels and organ-centric pies. This is a geniunely delicious dish that's very easy to eat a lot of.
I love smoked fish and hard-boiled eggs in almost any application, and the fact that I'm likely to choose kitcheri over kedgeree nine times out of ten tells me sometimes you just can't update a time-honored dish. Like real chicken curry with way more logical legs and thighs and no heavy cream or butter. That said, I'm off to Minar.