4 Shockingly Popular British Dishes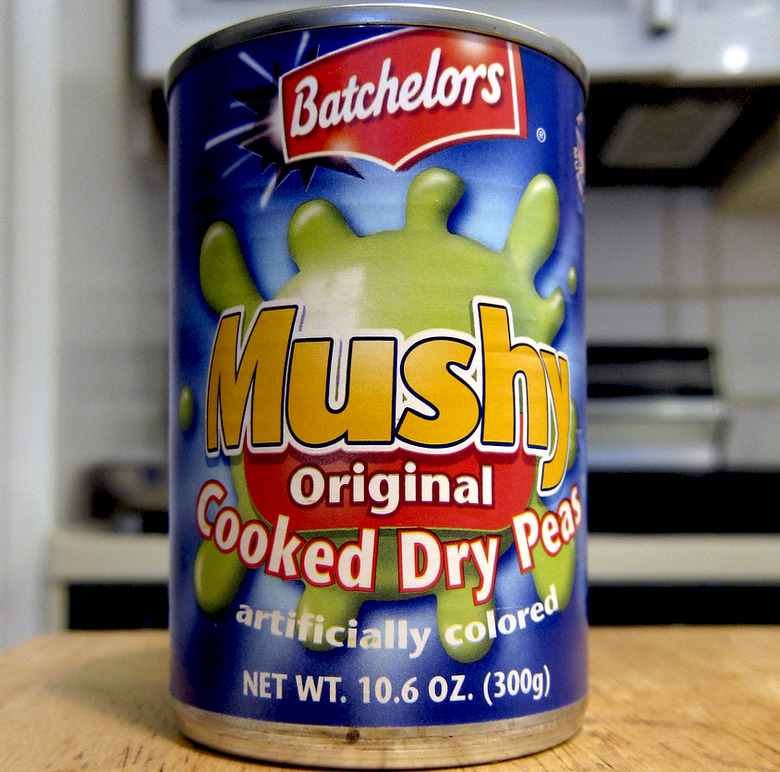 mushy peas
As I pointed out to a friend at last night's A Taste Of London party, the notion that British food sucks is totally outdated. Rather, our friends across the pond uphold some very high standards when it comes to food— as I told him with a mouth full of fried fish on a potato chip. Haute cuisine and food trends exist there too. For example, we just interviewed the wildly ambitious Young Turks. That said, some habits die hard, and, occasionally, not at all. Here are four surprisingly popular British foods that aren't going anywhere.
1. Mushy Peas
An accompanyment to everything from fish and chips to roast beef and Yorkshire pudding, the Brits don't stop cooking their peas when they're done. They just keep right on going until they're staring into a pot of...well, mushy peas. Unseasoned, lacking any textural distinction and not terribly rich in nutrients, mushy peas live on in green glory beside most other quintessentially British food.
2. Steak and Kidney Pie
We don't really have an equivalent to this comfort food classic. Once you develop a taste for this dish there really is no going back. Among the most-loved of the meat pies, the old steak 'n kidney is a rich and unctuous yet incredibly flavorful way to get to know your offal. Goes nicely with mushy peas, too.
3. Deviled Kidneys
Now that you like kidneys and respect the British practice of serving things on toast, it's time for England's favorite internal organ to really shine. A savory delight served for breakfast, like kedgeree, deviled kidneys are cooked in a tangy mixture of Worcestershire, mushroom ketchup, sherry and butter. What would discourage anyone from eating something cooked in a sauce like that?
4. Laverbread
Welsh, like rarebit, laverbread is seaweed boiled and ground down to a paste. So...not bread. Unless it's rolled in oats and fried, then it's somewhat like bread. Also known as "Welshman's caviar." Extremely high in nutrients, eating laverbread will certainly make up for all the mushy peas you filled up on.