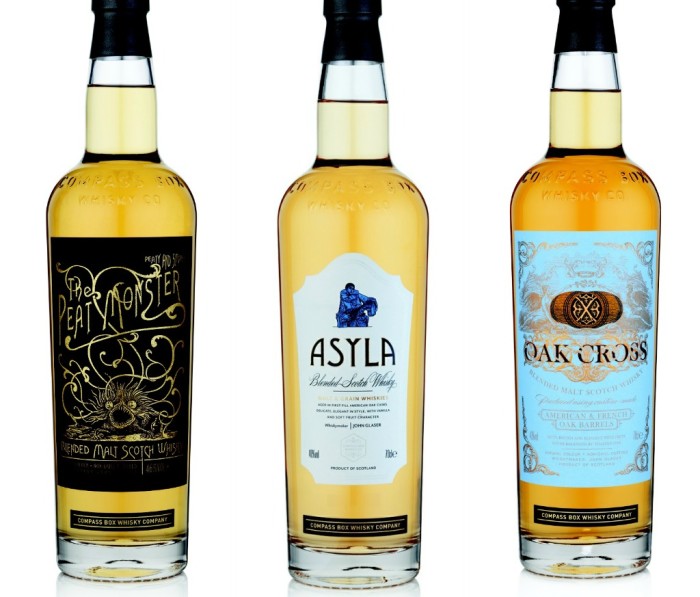 Sure it's what's inside the bottle that really counts, but label snobs will find style and substance in Compass Box Whisky's revamped lineup of blended Scotch whiskies, each bearing a uniquely different label. Stranger & Stranger, a London- and NYC–based creative firm that deals with all aspects of alcohol branding, from naming new products to designing bottles, labels and packaging, took on the task of conceptualizing how to reflect the distinct flavors of each Compass Box blend in a way that was specific to its origins and flavors, yet still cohesive with the line.
For example, the swirling typeface and prehistoric sea-creature emblazoned on the Peat Monster bottle is a playful giveaway for the blend's smoky, complex taste, while the "psychedelic elegance" of the Spice Tree's orange and vanilla notes features prominently on both the bottle's label and its packaging. Most impressive of all, every label gives a wink to modern drinkers, while still maintaining a traditional and dignified veneer that's associated with such fine Scotch whiskies.
Bottles start at $40; For a list of stockists, visit the Compass Box website.