Kentucky: Bourbon Brothers, Hoops Rivals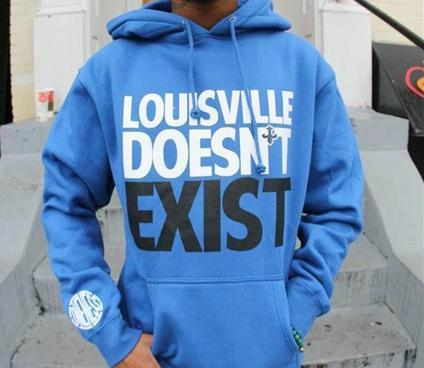 Via Interstate 64, it's only 75 miles from Lexington to Louisville. But with John Calipari's University of Kentucky Wildcats playing UK "deserter" Rick Pitino's Louisville Cardinals in the Final Four of the NCAA Basketball Tournament this weekend, those are 75 hateful miles.
Fortunately, there is a more leisurely route to travel from Churchill to Keeneland. You can follow the Kentucky Bourbon Trail, an attraction formed in 1999 by the Kentucky Distillers' Association, that connects six of the Bluegrass state's most revered distilleries: Woodford Reserve, Wild Turkey, Maker's Mark, Four Roses, Heaven Hill and Jim Beam.
And what could be a more appropriate place for the two most prestigious universities from the bourbon state to face off than in New Orleans, a city whose most famous street is named after that beautiful golden corn elixir. Competition has always been fierce between the basketball teams from UK and U of L, especially since current Louisville coach Pitino defected from his position as the Wildcats' coach in 1997 for a brief attempt at coaching the Boston Celtics, only to return four years later at the helm of UK's bitter rival to the west.
After a 24-year hiatus, the two teams resumed their hoops rivalry in 1983 when they met in the Elite Eight of the NCAA Tournament. The hoopla surrounding that game actually riled up the commonwealth's government enough to officially call for a yearly contest between the Wildcats and the Cardinals. The opportunity to watch the two teams face off in the Final Four has been on many fans' minds ever since the clever NCAA Tournament Selection Committee released the brackets over two weeks ago.
Rather than engage in the typical hokey politicians' best of "our city's most famous product vs. your city's most famous product," Louisville's Mayor Greg Fischer cut straight to the chase and gave Lexington's Mayor Jim Gray a bottle of Woodford Reserve to help "numb his sorrows when UL beats UK." Mayor Gray reciprocated with a four-pack of Bourbon Barrel Ale, made in Lexington.
However, the real royalty of Kentucky doesn't sit in City Hall but rather in the master distiller's offices of the stops along the Bourbon Trail. To find out what's really going on in the heads of Kentuckians, we sought out comments straight from the thoroughbreds' mouths.
Understandably, many distilleries are taking an ecumenical approach to the battle. Not wanting to enrage a large portion of their fan base, they are just proud of the contributions of the entire commonwealth to this year's tournament. Since Western Kentucky and Murray State also made the field, Wild Turkey congratulated them all and advised their Facebook followers to "make sure to raise a glass to all the teams that made it to the Sweet 16."
Woodford Reserve also played it right down the middle saying through a spokesperson: "We don't have a team in particular since so many of us here at the distillery have differing opinions on which team is the greatest (we try to keep the yelling to a minimum). But we can say we're thrilled for so many teams from the commonwealth to make it to the dance."
Tom Bulleit, a member of the fifth of six generations involved in his family's Bulleit Bourbon empire, finds himself torn. As a graduate of both Kentucky (for his undergrad) and U of L (for a law school degree) he admits to being "a little bipolar." "This has been a bonanza for Kentucky, since we're known for basketball, bourbon and racehorses."
His employees are also split, with blue and red shirts dominating the dress code in his offices. "At least I gave them all the day off to watch the game," he added, neglecting to mention that the business is always closed on Saturdays. Bulleit himself will be in San Francisco on game day attending the Whiskeys of the World event, but has blocked out a three-hour break in his busy schedule to watch the game. "At least I'm guaranteed one team in the final!"
Maker's Mark has created commemorative bottles for both Louisville and UK, including what some bourbon purists would think blasphemous when they substituted their iconic red wax seal with an all-blue version featuring the visage of Coach Cal.
After speaking with all these distillers playing both sides of the fence, we finally went to someone in the industry with a definite opinion, even if he did express it in a genteel way with his voice dripping the syrup of Southern hospitality. Jim Beam Noe is the great-grandson of Jim Beam himself and a proud graduate of the University of Kentucky.
"This is the greatest thing ever! I just hope it makes everyone thirsty," he says. Even though the staff at the distillery is close to 50/50 when it comes to college allegiance, lines are being drawn and trash is being talked. Around the office, Noe even circulated a picture of a taxidermied bobcat with a stuffed redbird clenched in its teeth as warning of what happens when a Cardinal messes with a Wildcat.
Noe comes honestly by his Cat fandom. In fact, Basil Hayden, one of the namesakes of Jim Beam's small batch bourbon portfolio, was the University of Kentucky's first basketball all-American in 1923. He also served as coach of the team for one season in 1926-27, albeit to an abysmal 3-13 record. Apparently, his bourbon is much better.
So pour yourself a few fingers of Kentucky's finest with a splash of branch water and settle into your easy chair on Saturday night. At about 6:09 EST if you hold the bottle up to your ear, you might just be able to hear the roar of four million Kentuckians as these two heavyweights tip it off.