Goodbye Methyl Iodide, Hello Mondelez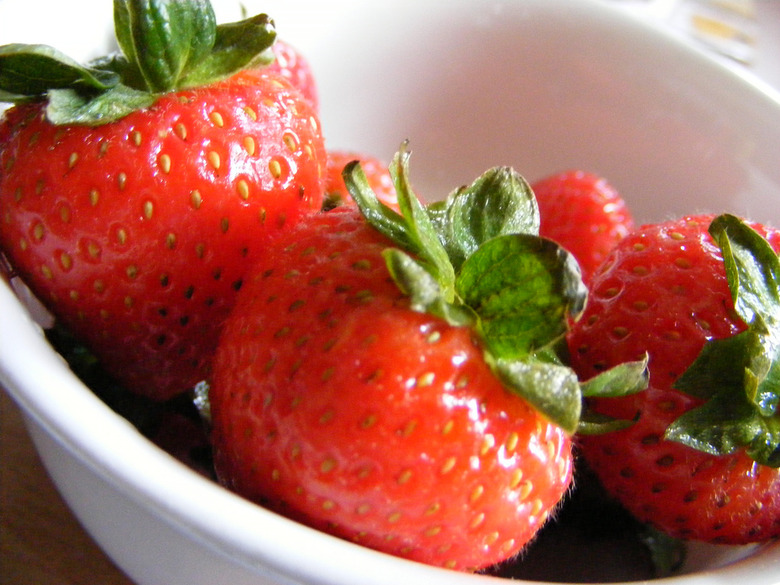 strawberries
This week, supermarkets (and New York City public schools) are running away from pink slime, McDonald's CEO is stepping down, and chemical maker Arysta abruptly stopped production of the toxic pesticide methyl iodide. And just for fun, Kraft changed its global snack name to the cryptic "Mondelez." What's behind all of this sudden change? We blame the unseasonably warm weather.
Lean, finely textured beef (a.k.a. pink slime) has proved a lasting presence in food media. Last week the USDA announced that public schools could opt out of pink slime–infused beef after an onslaught of detrimental media attention. Following that declaration (and the public's increasingly vocal indignation), supermarkets have started to distance themselves from the product. Industry giants like Walmart, Kroger, Safeway and Supervalu have vowed to drop the product. On Wednesday, officials in NYC followed suit saying that pink slime would be banned from public schools starting next fall. The product is not unsafe, but its repulsive appearance and more importantly, its publicity problem, is deterring retailers and consumers alike.
Despite a seemingly unending media fascination with pink slime, the toxic pesticide methyl iodide came close to dethroning the ammonia-treated beef as the king of offputting food products in the news. On Tuesday, chemical producer Arysta suddenly pulled the fumigant from the market, notwithstanding the pesticide's EPA-approved status. Methyl iodide, which is used to spray fields of fruit crops — most commonly strawberries — was marketed as an alternative to the environmentally harmful methyl bromide, but it posed a grave threat to the health of farmhands who handled it. In 2007, a group of 54 scientists wrote the EPA in vain urging them to deny approval for methyl iodide, citing its toxic nature. Regardless of Arysta's motives for ending production, the move is welcomed among farm workers and strawberry enthusiasts nationwide.
McDonald's didn't announce any bans this week (it was ahead of the curve on the pink slime), but it did report that its CEO Jim Skinner was retiring. Skinner, who has served as CEO since 2004, is passing the torch to current president and COO Don Thompson. Nation's Restaurant News quoted Thompson as saying he would remain focused on the company's three global goals: optimizing the menu, modernizing the customer experience and broadening accessibility.
Joining the crowd, Kraft made its own unexpected announcement this week, unveiling its new name for its global snack branch: Mondelez. The name is a non-intuitive mash-up of the Latin word for world (monde) and a supposedly shorthand expression for delicious (delez). Read: Kraft snacks are delicious worldwide? Mondelez is a combination of two separate employee suggestions out of 1,700. Not surprisingly, the name Mondelez has met with tepid response from the public and from branding experts, and some puzzlement about the brand's proper pronunciation.