Top 5: New Restaurants In Vail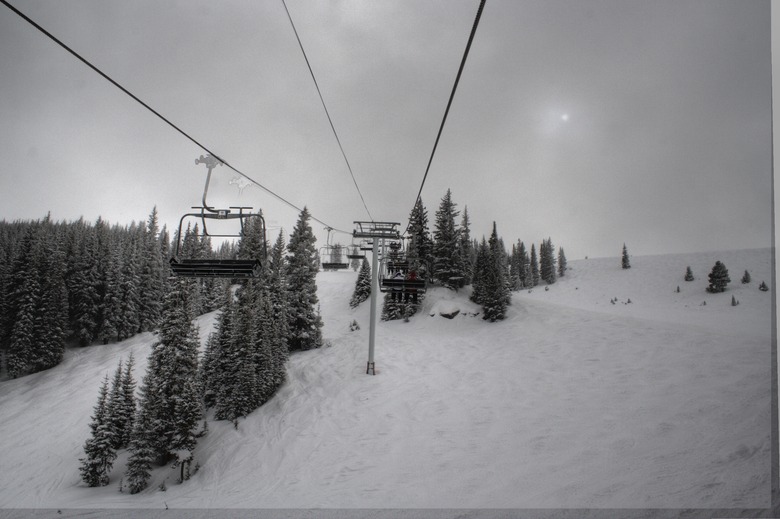 Vail
The best chef-driven restaurant in Vail is still, hands-down, Kelly Liken. That's a point that almost every chef in town is begrudgingly willing to concede. But the former Top Chef contestant has some fierce new competition this year. Here's what's new in Vail:
Related: Photos: Scenes From Vail
1. The Tenth
You'd be stupid to ski Vail Mountain and not call ahead to book a table for lunch at The Tenth, a fabulous new on-mountain restaurant located at the base of Look Ma run, accessible via three different chairlifts. But seriously, don't forget to call ahead. I watched the hostesses turn away dozens of hungry skiers who hadn't booked in advance. There's a reason this place is so popular. It is quite simply the best new restaurant in Vail, with head chef Paul Wade (formerly of Aspen's Little Nell and the Four Seasons Maui). There's an awesome lamb chili made with local Colorado lamb and smoked green chiles, topped with Humboldt Fog chevre. The chicken and pheasant pot pie will put your grandmother's to shame. The beef short rib ravioli, holy crap. And the s'mores pudding will have you in tears, I promise. Mid Vail Mountain, 970-754-1010
2. Block 16
The two-year-old Sebastian hotel in the heart of Vail Village is picking up steam with Block 16, a small but mighty restaurant with an incredible wine program and a new rising-star chef, Ezra Duker, formerly of French Laundry and The Truffle Pig in Steamboat. Duker balances pristine slivers of kampachi with hearts of palm and kumquats. He marries uni with potatoes for a beguiling union that tastes like a cross between soup and soufflé. Local steelhead trout is bathed in mustard jus with bok choy and maitake mushrooms. 16 Vail Road, 970-477-8050
3. Matsuhisa
Capitalizing on the enormous success of his restaurant in Aspen, Nobu Matsuhisa has launched another Matsuhisa, this one in Vail. Is it as great as the one in Aspen? Well, not quite, but the Aspen location is perhaps the best restaurant in the celebrity chef's entire empire. This one's still really good, and it's got the best view of any fine dining restaurant in the Village. The scallop with jalapeño salsa is truly kick-ass. And save room for dessert because they steal the show. 141 E. Meadow Drive, 970-476-6628
4. Bully Ranch
There's a new chef (Steve Topple) at the legendary Sonnenalp (home of the best maître d' in Vail!), and in the resort's casual pub he's introduced what is easily Vail's best line-up of burgers, made with freshly ground beef, buffalo or elk — stacked higher than a Dagwood. (Feeling lucky? And hungry? If you review all seven of the pub's new burgers on their Facebook page, you'll be entered to win free swag from the resort's spa!) 20 Vail Road, 970-476-5656
This first-rate steakhouse from former Denver Bronco great John Elway is precisely everything a great steakhouse should be: a testosterone-fueled ode to big-ass steaks and even bigger red wines. Plus shrimp cocktail the size of Chihuahuas. 174 East Gore Creek Drive, 970-754-7818
---
Food and travel journalist Brad A. Johnson is the only critic in America to win both the James Beard Award and the Cordon Bleu World Food Media Award for restaurant criticism. And his blog at bradajohnson.net won the prestigious 2011 Lowell Thomas Travel Journalism Award for best travel blog in America.