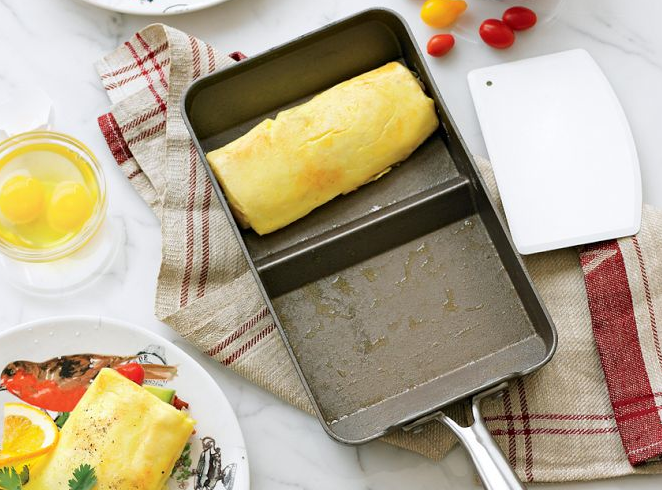 There's much to be said for having a go-to brunch spot, but when the weekend diners are out in full force, why endure an interminable wait for what often amounts to eggs in various prepared forms?
Nordic Ware's update on its classic omelet pan is a reminder that simple design can trump flashy gadgetry and even a professional chef's touch any day. The Minnesota-based kitchenware company, best known for its popularization of the bundt pan, re-introduced this product in nonstick cast-aluminum, with a center divider and spatula for rolling neat and compact omelets.
Pour your egg mixture into both sections, then add your fillings to the section closest to the handle and use the spatula to roll everything up when you're done. The pan makes a great host's gift, or if you really want to show off, bring it on your next camping trip.
Image via Williams-Sonoma