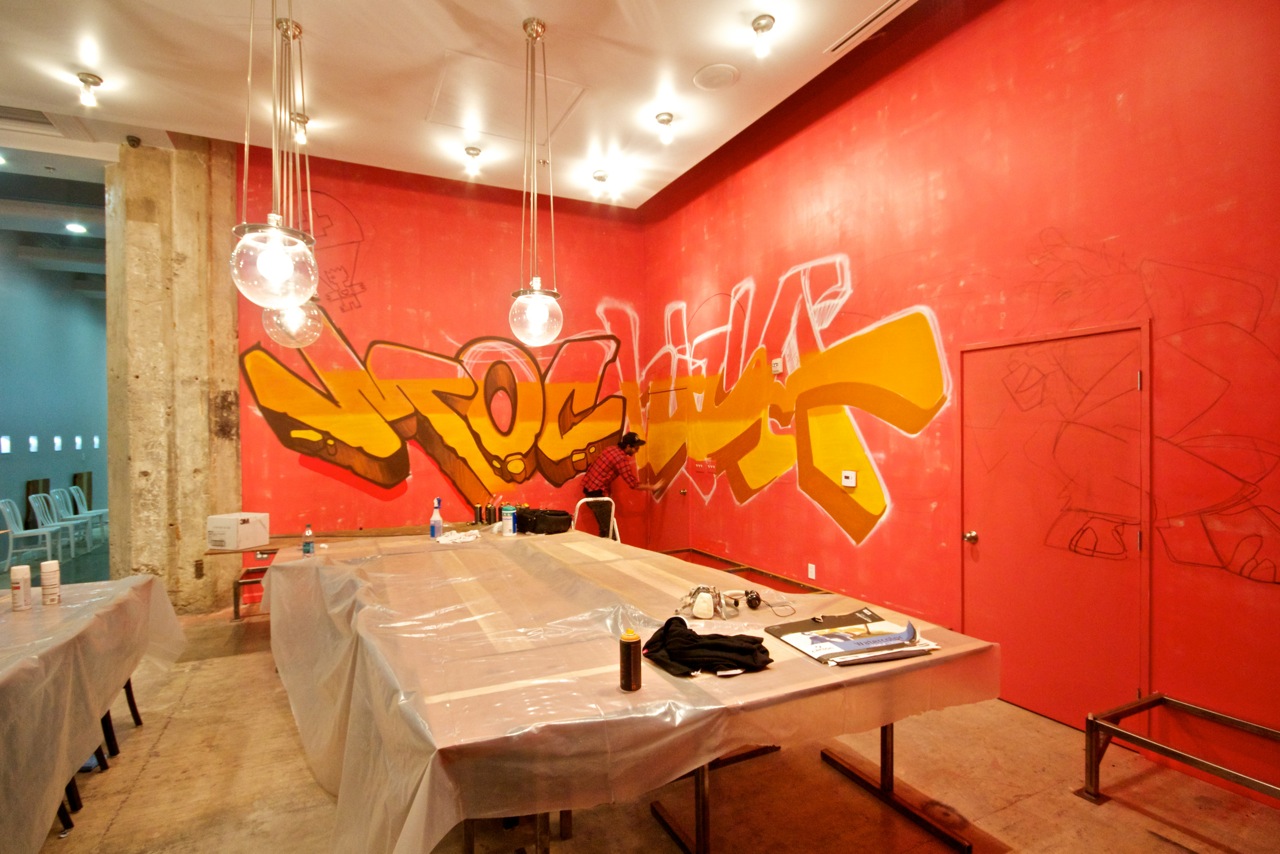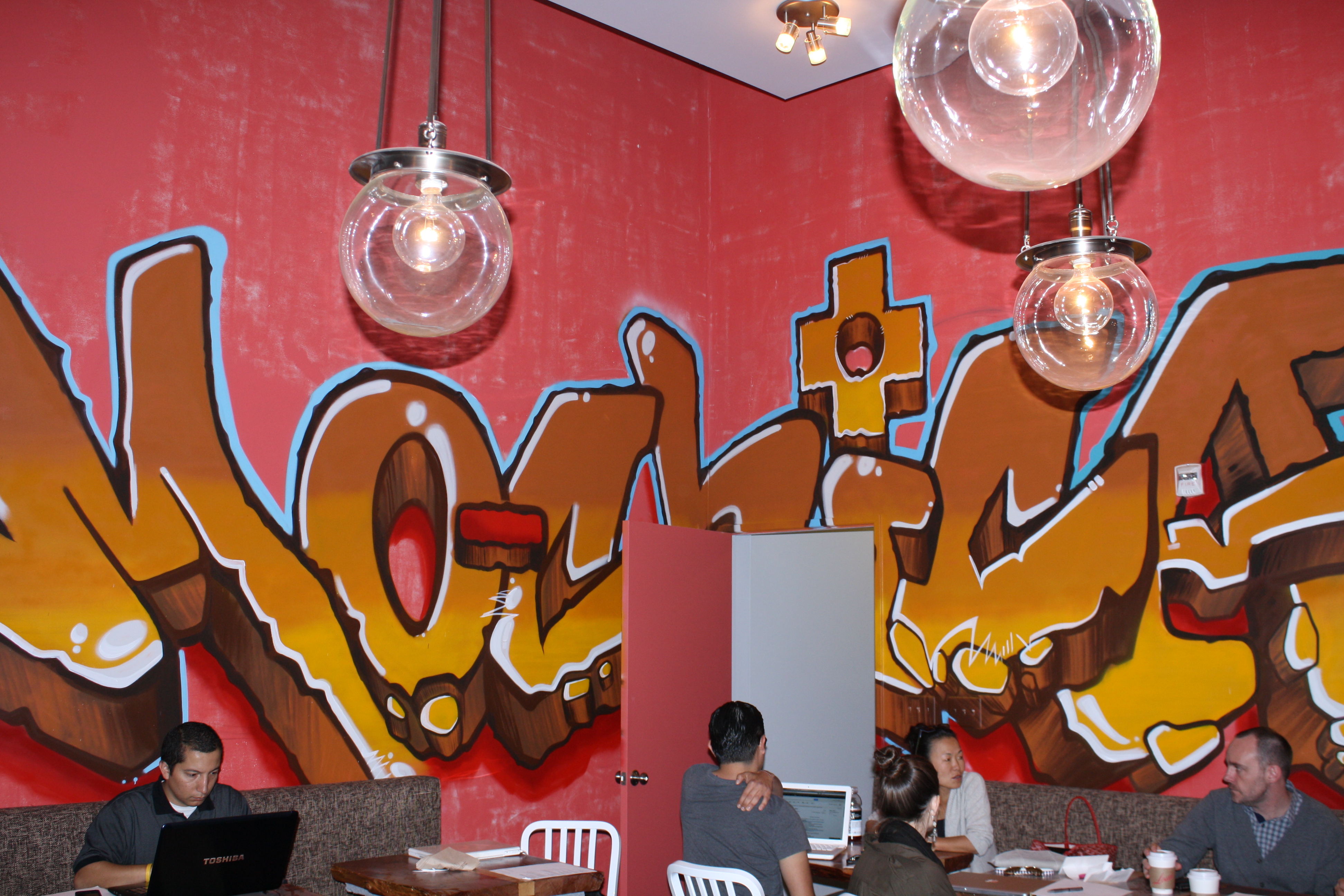 Street art in East LA has taken many forms, from earnest graffiti writing to gang tagging to art students looking to make a statement. Now, it's even playing a major role in the LA food scene.
Just two years ago, New York art dealer Jeffrey Deitch shocked the art world by decamping for LA and a gig with LA MOCA, where he brought "Art in the Streets" to the museum walls, to mixed reviews. No matter, the influence was felt, and now it seems like hardly a new hot restaurant in LA opens without some colorful spray-painted murals and tags on the walls.
One of the first major sightings was when trailblazing food truck mastermind Roy Choi went bricks and mortar with Chego, where graffiti greets guests as they belly up to the counter for a rice bowl. Top Chef Masters chef Susan Feniger – who has set many a trend in LA with partner Mary Sue Milliken at former City restaurant and Border Grill — used black and white graffiti stick art for indoor and outdoor décor when she opened her first solo venture, Street on Highland, featuring street foods from around the globe.
The art's not just on the walls.
When tatted-out Top Chef Michael Voltaggio opened ink.sack on Melrose almost a year ago, graffiti chalk boards were flanking the walk-up counter in the tiny stand-style pit stop serving foie gras and banh mi sandwiches, to help illustrate the menu. Other examples of the chalk medium replacing the spray can be found at the Tasting Kitchen in Venice or in select Mendocino Farm–owned sandwich shops and their Blue Cow venture downtown.
We've come full circle with Peruvian chef Ricardo Zarate, who started in a small stand in the Mercado La Paloma food court downtown before hitting the big time with partner Stephane Bombet and opening the much higher-end budget Picca on Pico Blvd. in West LA. The soaring ceilings feature chalk drawings of villages. Their new project (opening in April), located downtown on 7th Street, features wall-to-wall, full-on colorful graffiti. The back room of the restaurant is painted red with "Mo-chica" by famed local graffiti artist Kozem across two adjacent walls.
According to Bombet, "When we started working on the new Mo-chica in downtown Los Angeles, it was clear we wanted an urban restaurant with an artsy vibe. Ricardo's food is modern Peruvian, the kind of food you could eat in the streets of Lima, so when we started to work on the décor, we immediately thought about collaborating with a graffiti artist to relay the message of the food."
LA Taco, the blog celebrating the local staple, has a page dedicated to street art, and recently posted a story on edible spray paint used on poultry dishes. Could this trend be creeping into the restaurant food art medium as well? For now, we'll be content with artists painting the walls and not so much our dinner.