Irish Whiskey Makes A Comeback In 2012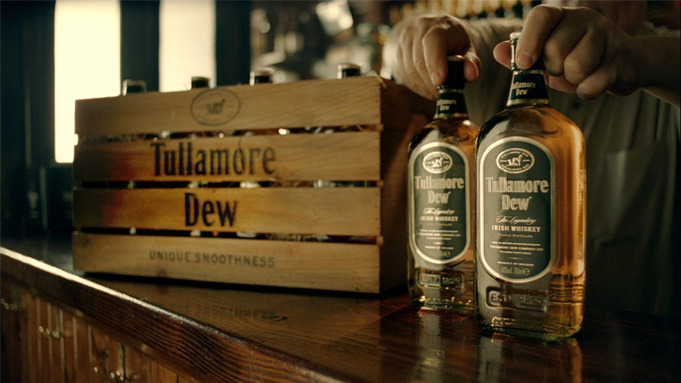 When you hear Irish whiskey what's the first thing that comes to mind? A shot of Jameson's with a can of Tecate or PBR at your local dive bar? Maybe those ambiguous ads for Bushmills featuring cool kids like Bon Iver, Chromeo and Elijah Wood? Don't feel bad if you're struggling to think of anything else. Ireland's brown liquor has had a tough time of defining itself over the last, oh, eight or nine decades.
Irish whiskey once set itself apart from Scotch as a subtler, smoother spirit—made with oven-dried malted barley instead of peat-smoked and generally distilled three times to Scotch's two. You wouldn't think that Prohibition in America could have such a devastating effect on the state of an industry in Ireland, but it did: when the U.S., the second largest Irish whiskey market at the time, banned booze, Irish distilleries were hit hard. Fans of Boardwalk Empire will remember the story line from last season. Since then, Scotch installed itself as the single-malt of choice.
Like American-made bourbon, which made its comeback in recent years with the advent of small-batch bottlings, Ireland is on its way back, too. Last year, sales of the stuff in the U.S. were up 24%, according to the U.S. Distilled Spirits Council. With St. Paddy's Day around the corner, what better time to reacquaint yourself with Irish whiskey? Here are 10 to try:
1. Jameson 12-Year-Old Special Reserve: Regular Jameson's isn't everyone's cup of tea, but it's a smart go-to when the back bar looks dodgy. For those who love it, this 12-year-old Jameson's is a treat, spiced with a soft sherry finish.
2. Powers 12-Year-Old Special Reserve: Wouldn't you know it – Powers has a 12-year-old Special Reserve, too. It's intensely flavored, complex and aromatic, and yet retains the same spice and honey notes of the original.
3. Redbreast 12-Year-Old: Often the first Irish whiskey discovered beyond the Jameson-Bushmills-Powers trifecta, it's a little nutty and peppery, with just the right amount of sweetness. Wonderfully balanced and a great value.
4. Tullamore Dew 10-Year-Old Single Malt: Aged in four different casks – bourbon, sherry, port and Madeira – expect notes of vanilla and toasted oak, as well as some brighter fruit flavors.
5. Knappogue Castle 12-Year Single Malt: Thanks to a Texas couple, the dilapidated 15th-century Knappogue Castle was restored, but it's their son who would launch the whiskey brand. Light and fruity, with candied notes, this single malt embodies the Irish style.
6. Greenore Single Grain 8-Year: This small-batch whiskey is labeled "single grain," as in, from a single distillery. (It's actually a blend of corn and some malted barley.) Made at Ireland's only independent distillery, it's cakey sweet with a hint of spice.
7. Bushmills 10-Year-Old Malt: The ads you see of hip indie folks hanging out don't even show them drinking the original "Protestant whiskey," never mind the 10-year-old bottling, which is lovely, filled with flavors of toasted vanilla and hints of cocoa.
8. Tyrconnell 10-Year-Old Madeira Cask Finish: Tyrconnell also has bottlings finished in port and sherry casks. The Madeira cask-finished whiskey is nutty and dry, rather complex, and lightly caramelized.
9. Connemara Turf Mor ("Big Turf") Peated Single Malt: Did we say that Irish whiskey sets itself apart with oven-dried malt instead of peated? Scratch that. This smoky spirit is heavily peated, full of dried fruit flavors, with a slightly bitter edge.
10. Midleton Very Rare: Considered one of the finest blended whiskeys from Ireland, there are only 50 casks of it produced each year so it is, indeed, very rare. Richly aromatic and spiced, it boasts a characteristic often described as "furniture polish." Oh, and that's a good thing, by the way.