Digitial Chocolatier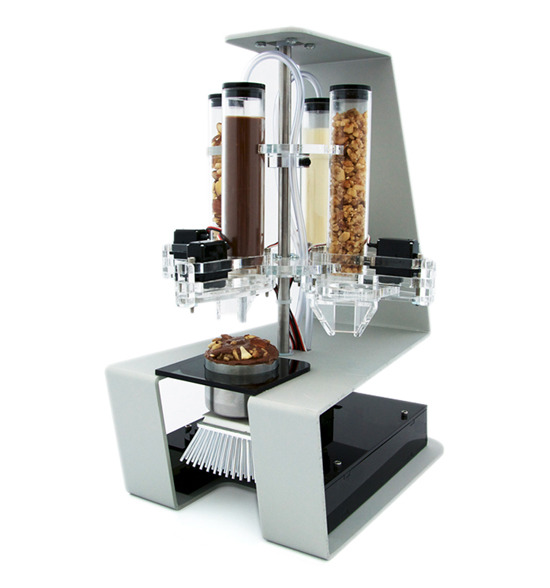 digital chocolatier
Ever stare at a box of chocolate and think, Damn, I really want that praline filling, but I hate white chocolate? Behold, the Digital Chocolatier.
The Digital Chocolatier is a machine that allows you to design, assemble and taste different chocolate. This machine is composed of three elements: a carousel of ingredients, a thermoelectric deposition cup and a user interface. Through a computer screen, you can select and combine the ingredients in the different carousels to create customized chocolate. After you come up with a combination you like, the computer lets you rate and save your creation.
A prototype of the Digital Chocolatier has been created by MIT's media lab. No word yet on when their creation will become available to the public. Check back later; we'll keep you posted!
via MIT Media Lab