12 Second Cocktail: Noche Royale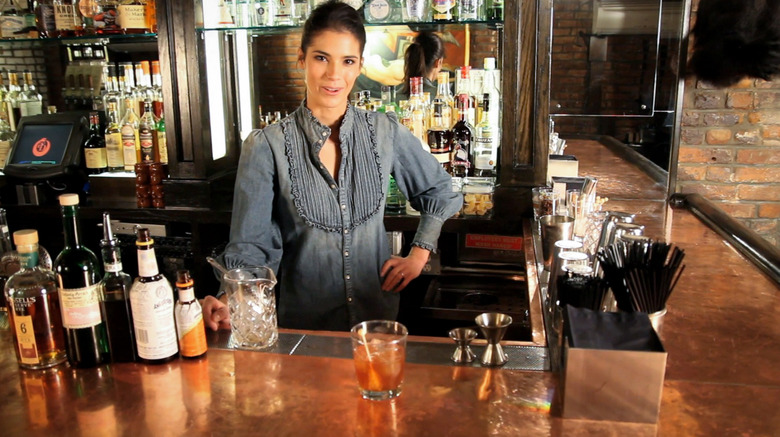 As winter turns to spring, we figured it would be a good time as ever to breakout the first 12 Second Cocktail from our friends at Lush Life Productions. The gin-focused Noche Royale blends earthy walnut liquor and a Moet Imperial topper for a complex, yet refreshing, drink that bridges the seasons. Los Angeles-based mixologist Lindsay N.A.D.E.R. is a pro. She balls.
Noche Royale
Ingredients
.25 oz Nocino della Cristina Walnut Liqueur
.5 oz Plymouth Sloe Gin
1.5 oz Beefeater Gin
Directions
Stir over ice, strain into a chilled cocktail glass and top with Moet Imperial Champagne.