Skip Work, Watch Basketball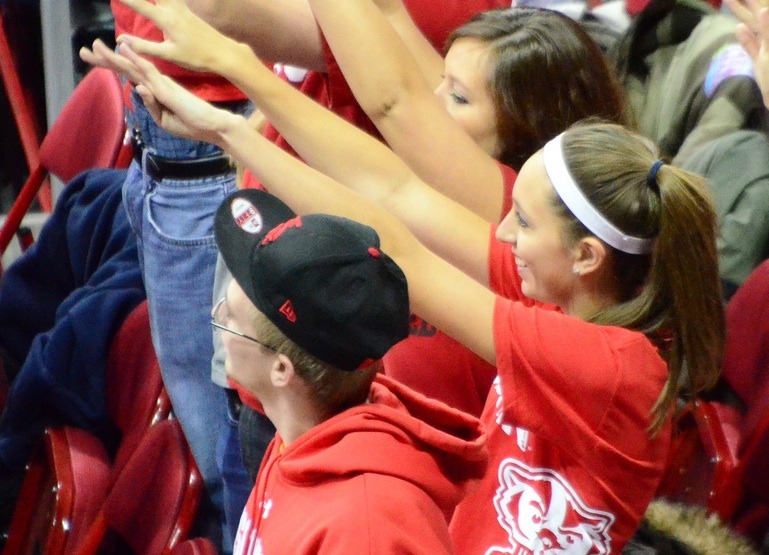 Bosses of America, you're on notice, there's going to be a spike in sick days. That's because the most awesome, adrenaline-filled week in sports starts this Thursday. At Food Republic we want you, food and sports connoisseur, to get in on the action.
The first step is obviously getting your boss to agree you're sick. Watching Ferris Bueller's Day Off at an impressionable young age made us savvy to this. Put on your best cough-riddled voice and start the con, throwing in a whooping cough every few words. We leave it up to your creative minds to find an appropriate excuse. But remember that over-the-top never works, so hold off on your terrible case of hummingbird flu.
And now you're free to enjoy the next couple of days. Maybe you're off to a great local sports bar. Or maybe you're hosting for like-minded, work-averse friends. And of course, drop your money into a bracket. This is totally the year you're going to take it all. (Although anyone competing with us in Shipley & Halmos's March Madness bracket is toast.)
Kentucky, as expected, is a top seed. They were stunned by Vanderbilt in the SEC tournament over the weekend, so Wildcats fans are a little on edge. To ease the anxiety, we suggest a bourbon cocktail, an homage to your state's best export. Take a hearty gulp every time the camera pans to superfan Ashley Judd.
The Big East is having quite the moment. Syracuse fans are over-the-moon about their team this year (notwithstanding how the team performed in the Big East tourney). But fans haven't been this excited since Carmelo Anthony was wearing orange. Why not try a refreshing orange marmalade cocktail. Notre Dame went to the Big East semi-finals and were clobbered by Louisville but still have a No. 7 seed and face off against Xavier in the first round. Though just a freshman Pat Connaughton is having a huge year. And just in time for St. Patrick's Day. How about something green.
Some of us at Food Republic are quite excited that Harvard, where Jeremy Lin played college ball, is in the tournament for the first time since the 1940s. The Crimson captured the Ivy League title in part because of stellar coaching from Tommy Amaker, formerly of Michigan. We think our over-educated, nerdy Crimson friends would enjoy the color coordination of this fresh tomato with basil bruschetta.
And while still reeling from the ACC tournament, perpetual powerhouse Duke is looking to go far. They have a young team anchored by rookie Austin Rivers (son of Doc Rivers) and face Lehigh in the first round. Grant Hill and Christian Laettner produced a documentary for Turner Sports, Duke 91 & 92, that should get Blue Devils fans into the right mindset. And here are some delicious spicy deviled eggs to go along.
Guys, it's going to be fun couple of days. Which reminds us, we've actually got to talk to our own bosses. We might be developing a fever...
Read more about food-sports crossovers on Food Republic