Tom Colicchio Taking Over Our Instagram!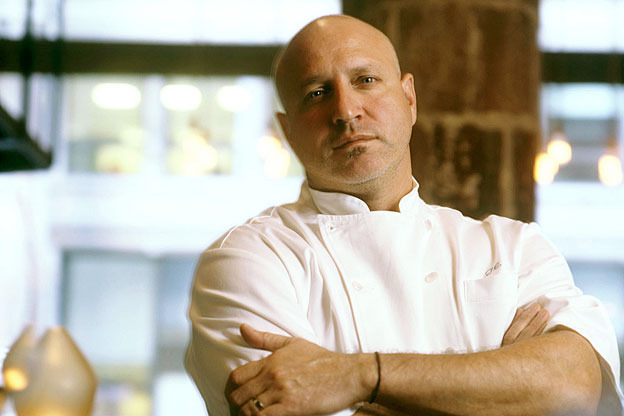 Tom Colicchio photo
We're big fans of Instagram, a social network that's like Flickr for your phone. It's really simple: users post photos, made cooler with filters, and follow their friends who do the same. Like Facebook and Twitter, we are all about using Instagram — specifically for documenting the great things we're eating and drinking in our New York hometown or on the road. Think badass bakeries, fried chicken on New York's Lower East Side and spicy Szechuan tofu outside Richmond, VA.
We've also found that chefs are into Instagram too. In fact, the Top Chef winner Stephanie Izard and the chefs from Animal in Los Angeles recently posted from our account. Here and here. For our latest Takeover, we're excited to announce that Tom Colicchio will be posting all weekend from South By Southwest in Austin, Texas. If you follow Tom on Twitter, you know that there is #nofilter. He's one of our favorites.
So you might be wondering how do you follow Food Republic on Instagram? It's easy. Once logged in, search for our username foodrepublic in the Find Friends menu. Boom. Weekend food porn, updated live. And if you don't have Instagram, we will be posting the photos on our Twitter account: @FoodRepublic. And if you don't have Twitter? Good god man!