Mark Cuban Doesn't Make Peanuts...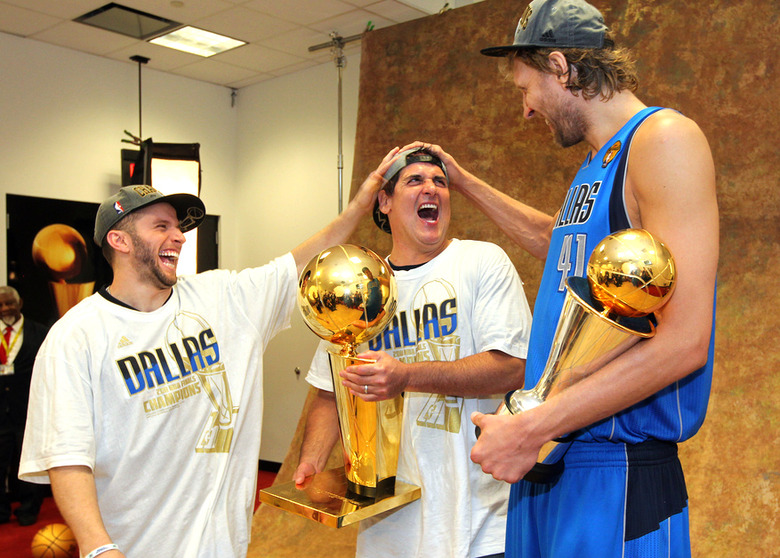 Most of us are well acquainted with Mark Cuban. He's a self-made billionaire, owner of the reigning champion Dallas Mavericks and one of the savviest investors around. As one of several "sharks" on the ABC show Shark Tank, Cuban has heard several pitches from entrepreneurs, but has extended offers to just a handful.
Two weeks ago Cuban offered $100,000 to Raven Thomas, creator of The Painted Pretzel, in exchange for 25% of the company. He's confident in the product and seeking even more retail distributors. Risky? Maybe. But why would you ever bet against this guy?
Here, he tells us what he's thinking—naturally.
Part of your interest in The Painted Pretzel stemmed from being able to sell the product at Mavericks games and at your Landmark theaters. Why are you confident about these pretzels?
It's a quality, great tasting product. There are no guarantees, but it's worth the risk.
Your fellow shark Kevin O'Leary was pretty harsh on Raven. What made you believe in her?
She is hard working and has a great product. I thought that with some help, the product line would have great leverage.
Switching directions, the shortened NBA season has been pretty tough for the players. With all the traveling and back-to-back games how have they stayed healthy?
They haven't stayed healthy. The schedule has had a significant impact on health and performance.
So, how have you been adjusting?
I've had to miss a bunch of games because of family and work, which I hate. I want to be able to do all the above, which a normal schedule usually allows.
Whenever you get a chance to dine out in Dallas, where are the spots you like to go?
I like Bob's Steak & Chop House and Del Frisco Grille.
Winning the NBA Championship last season was tremendously exciting. We totally get why you got a $90,000 bottle of Armand de Brignac Champagne. Do you or any of the players remember what it tasted like?
Not me. I remember most of the night though.
Next up for the Mavericks? A trip to Phoenix tomorrow to take on the Suns and their age-defying starters Steve Nash and Grant Hill.
---
Read more about food-sports crossovers in Food Republic: