Neil Perry On His Not Sucky Airplane Food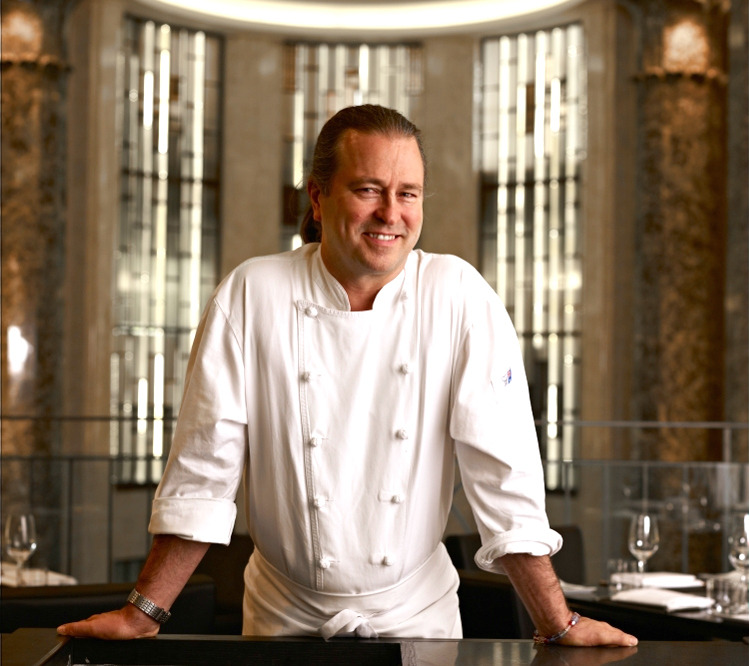 When acclaimed Australian chef Neil Perry was approached to create the in-flight menu for Qantas Airlines, I can imagine the thought process. First thought: "Cool. Wow. What an honor." Then: "I bet that pays pretty well. Bonus." Then: "How the hell do I make tamarind and sesame chicken with egg noodles at 30,000 feet not taste like airplane food?"
Somehow he pulled it all together and is serving some of the better in-flight cuisine you will find in the world. Crisp salads are laced with red capsicum and cucumber. Baked lamb moussaka tips to his country's vast Greek population. I'm not hating on his duck shepherd's pie at all.
And it's all executed with precision, thanks to the skilled in-flight staff—they are required to attend weeks of culinary training before taking off. You won't find that on certain American domestic carriers, cough cough. I caught up with Perry to figure out how you develop a menu for the friendly skies.
What is the biggest challenge in developing an airline menu?
There are many issues that need to be considered. The fact that a large industrial caterer will prepare the meals means you really need to be sensitive to their strengths and weaknesses. The crew will cook and plate your food, so it must be simple and straightforward for them, but interesting for the customers. You have to be culturally aware of where you are flying to, and what the mix of passengers will be. The limited space you have on board, so all meals must be designed to fit. All of these little things mean that you must always be very practical in the design phase and work as much as we can with crew.
Which of your signature dishes is present?
The fish cooked in garam masala is available quite a bit. It works so well in the air. The steak sandwich has become a Qantas signature. Doing the simple things well is very important.
Can you define the national dish of Australia?
Not really. Australian food is produce driven and we relate well with the Asian countries that surround us. So I would say fresh, light Asian inspired food is what we are quite famous for.
When you fly Qantas, what do you listen to/read/watch?
I love to catch up on movies. I have a very busy life and the only time I get away from phones and emails and get time to myself is on planes. I don't really have time for the movies, so it is a perfect time to catch up.
How do you fight jet lag?
I try to stay up the first day and try not to drink too much the first few days. And with Qantas's amazing flat business beds, I try to get as much sleep as I can on the plane. Drink lots of water and staying hydrated is also very important.
---
For more stories about Australian food and wine, click here.