Nashville: Tandy Wilson Shoots Straight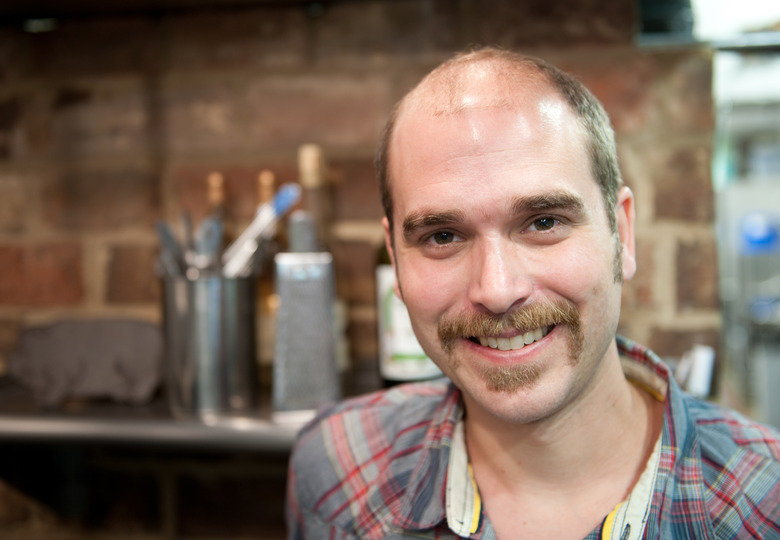 Tandy Wilson
Chef Tandy Wilson doesn't believe that there is a whole lot of difference between his Southern grandmother and an Italian nonna. Wilson, who was recently nominated for the fourth consecutive year by the James Beard Foundation as Best Chef Southeast for his work at Nashville's City House, grew up learning to cook from his mother and grandmother in a kitchen where he discovered that it didn't matter whether you called them grits or polenta.
"It's all about delicious food that provides the sustenance to keep the family going," he said in a recent interview. "I'm talking about the glue that holds hard working families together, smart, local, nourishing and above all delicious."
After attending culinary school in Arizona, Wilson moved to Napa to cook at Tra Vigne and work under executive chef Nate Appleman. After his stint in Appleman's acclaimed Italian kitchen, Wilson decided to return to the source and traveled around Italy to experience the country's various regional cuisines.
The culinary gestalt that resulted from his journeys helped Wilson develop his unique style of food that delights City House diners (and apparently James Beard scouts) six nights a week. He calls his cooking philosophy "Heart and Soul."
Even though he is creating intriguing riffs on rustic Italian dishes, Wilson limits himself to only five imported ingredients, preferring instead to build the flavor profiles he seeks from regional suppliers or through his house butchering and charcuterie programs. "I want to bring something to the plate that has everything that I can put into it, show that it came from somewhere and we worked out asses off to get it there. "We don't serve any of that phoned-in bullshit."
City House has a very busy wood-burning brick oven that Wilson uses to great advantage for many of his dishes, particularly his wildly popular pizzas that are made with a simple five-ingredient dough. Favorite incarnations of Wilson's pies are his Belly Pizza, featureing toppings like house made belly ham with mozzarella, grana padano, oregano and chiles and the delightfully salty Anchovy Pizza made with San Marzano sauce, salt packed anchovies, mozzarella, oregano, shaved garlic and Sicilian capers which the staff soaks in house to revive them from the salt cure that protects them on their trans-Atlantic journey. Finally, Wilson finishes on the Anchovy pizza with his special chile oil for a touch of heat to cut through the brininess of the pie.
"We don't serve any of that phoned-in bullshit."
Wilson's wine and cocktail program is also exceptional and unafraid to break the rules. "We serve what tastes good and works well together," he says. "Rich fatty pork with white wine, hell yes! A contrasting pairing like that kicks ass unless you are some old wine snob. We also play to the food with a strong Italian list and some great domestic wines, too."
Even considering that Wilson's Southern take on Italian classics is fairly unconventional, Sunday Suppers at City House throws all the rules out the window. "On Sunday we cook whatever the hell we want to—the idea is that people break bread together order a lot of food and share things like a family. It is not family style in the sense of a large meal that the whole table shares, but more so in the sense that they share bites of their favorite dishes with good company in a relaxed setting."
Perhaps this year the James Beard Society will have something to share with Wilson, a big medal to hang around the neck of "kitchen pig," a porcine statue that stands guard over the diners who sit at the chef's bar to watch the talented staff of City House work their magic in that 750° wood oven.
---
Read more dispatches from the American south on Food Republic: