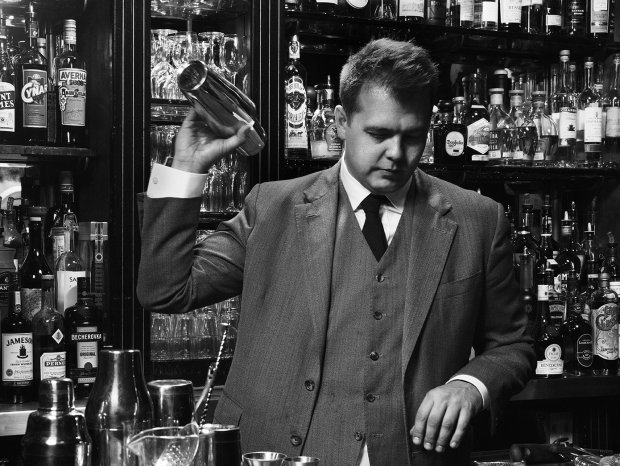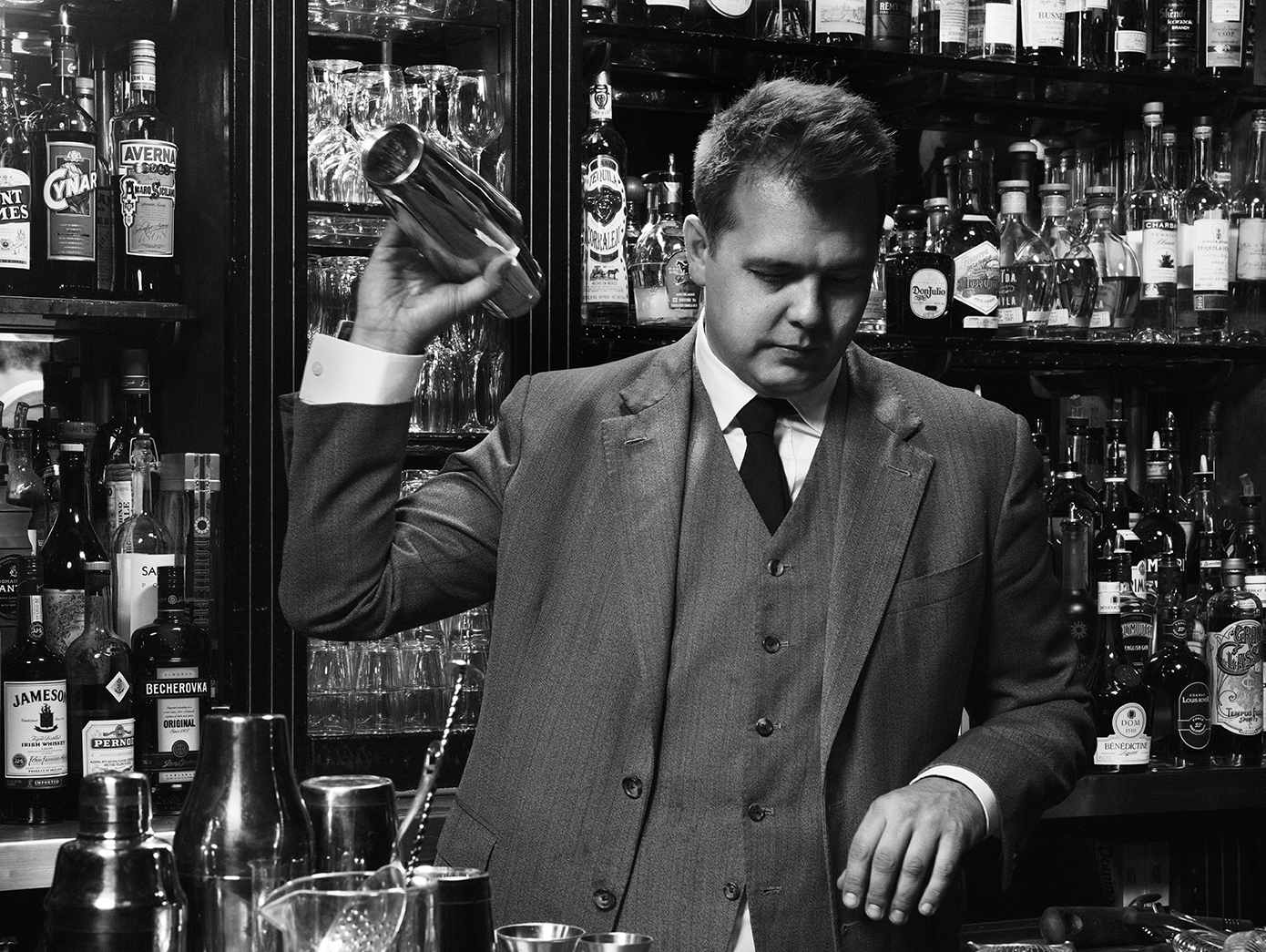 As you may have noticed while reading Food Republic, cocktails play a big role in the calculus for living a better life. Well, a more enjoyable (spirited, smokey-booze-enhanced) life. We've published killer recipes and guides for buying the best whiskey, gin and ordering a Negroni. We've hit bartending events and debated hangover cures. But what we've lacked is a guy. You know, the whole "I got a guy who can [insert crucial task like tailoring, bet making, ticket procuring, sick vacation condo securing]." Well, we'd like to introduce you to our cocktail guy. His name is Simon Ford.
"I was probably a late starter to making cocktails," says Ford, 40, from Amsterdam, where he was attending a conference. Simon Ford is the kind of guy who is always on the road away from his New York City base. "I've been home two days this year," he says on this afternoon in mid-February. After a six-year career in the wine business, he picked up his first jigger around the age of 24 and eventually opened Koba, a bar in Brighton that became a favorite in all of England. After earning a Wine and Spirits Education Certificate, he went on to work for Seagrams and now holds the heady title of Global Spirits & Cocktail Brand Expert for Pernod Ricard USA. For real, it's on his business card.
Bottom line, dude knows how to stir a drink. He's also one of the most beloved characters in an industry of beloved characters. You can test yourself by going into any cocktail bar worth a lick and asking the barman if they know Simon Ford. Try it. It's like a game. Everybody knows Simon Ford. And, hopefully, through his frequent contributions for Food Republic, you will get to know him as well. Here's a quick interview with the man. And stay tuned for his first column, debuting in a couple weeks.
What was the first cocktail you made?
A caipirinha. I was living in Brighton and bought a bottle of cachaça, a pitcher and a muddler. I later named my cat cachaça as a result. The first cocktail I ever invented wasn't really an invention of mine, but I thought it was and that was something very, very bad with bananas, rum, Kahlua and ice cream in a blender. I thought I was a genius at the time because it tasted like ice cream, but it was a pretty bad drink.
What was the last cocktail you made?
Oh god that's embarrassing because I just did a speed round challenge for the Bols seminar I am attending in Amsterdam. I actually won it. I was up against someone who's a pretty good bartender from Vegas in the finals. It was awful fun.
What did you have to make? Was it like the movie Cocktail?
I had to make a Cosmopolitan, a Long Island Iced Tea, a Manhattan, two gin and tonics, a cola and beer. And I did a pousse café.
The last cocktail to hit your lips?
It was actually last night and I was at Door 74 in Amsterdam, which is a phenomenal bar. They did a cocktail for me called a gin and rose, which was this rose-infused lemonade that they made. A sort of lemonade tonic mix with gin. It was delicious. It was very savory.
What is the great forgotten spirit that every needs to start using in 2012?
It's going to be rather boring to say this, but I'm going to say genever.
That's not boring…
Bols started campaigning a couple of years in bringing back genever to the bartender. But the more I learn about it the more that you realize that all of these classic drinks like the Old Fashioned could have been made with genever. And if you look at the old cocktail books, these gin cocktails would have been made with genever back then. You're looking at the Jerry Thomas Bartenders Guide and anything made with gin, would have been made with genever. And genever has much more in common with whiskey than with the London-style gins of today.
A city that you very much like to drink in…
The city that blew me away recently was Charleston. I went to Fig and the drinks and the bartending was incredible. They have this place called Gin Joint that was great as well. Charleston was a really true sign to me that this scene is just traveling like a juggernaut.
Your go-to hangover cure…
I have this vitamin tablet I take called Berocca, which wasn't available in the United States until December. It's like a multi-vitamin and Airborne, but on steroids in some respects. It's got like 595% recommended daily amount of Vitamin C and 900% of Vitamin B1. And I got to say that if I'm in New York I head straight down to Liquiteria and they do a drink called the Royal Flush. It's like ginger and pineapple and whatever. I love that juice bar. I think that juice bar saved my life, in truth.