2 Chains, 9 Health Oubtreaks, 1 Solution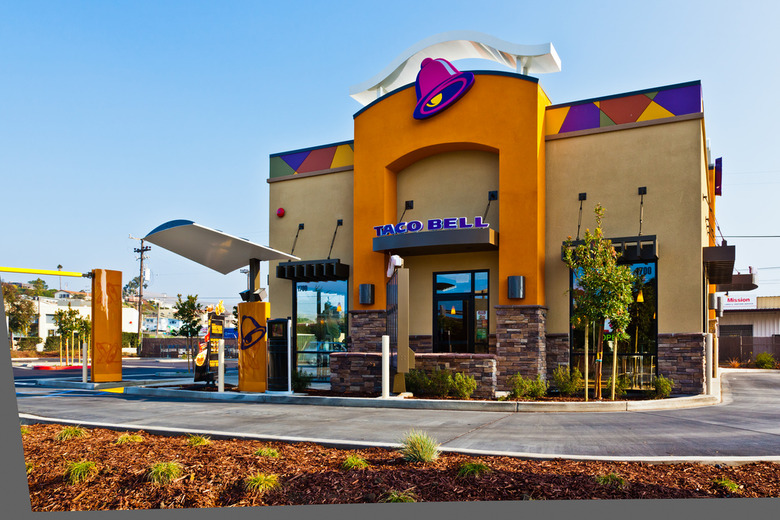 Taco Bell
After the infamous Jack in the Box E. Coli breakout in the '90s, during which four people died from tainted meat, Americans have become at least somewhat suspicious about the safety of fast food. Suspicious enough to stop eating at fast food chains completely? Clearly not — last we checked McDonald's was thriving. Nonetheless, the restaurants have had to make some food safety concessions to keep their business on the up and up with wary consumers.
As reported last week, McDonald's announced it would phase out gestation crates, to the satisfaction of the Humane Society and food safety advocates everywhere. But junk food lovers still have reason to pause before running out the door. Huge chains mean mass production, and mass production is often a breeding ground for large-scale outbreaks (read: Listeria in hard-boiled eggs). While companies like McDonald's are addressing some industrial food system ills, fast food chains still have a long way to go toward ensuring the safety of their food.
This month, two fast food chains grappled with the PR nightmare that comes with being the source of a public health outbreak. While one dropped the product from its menu, the other's strategy seems to be to ignore the controversy.
Chain #1: Taco Bell
Last fall, 68 people across 10 states became sick due to Salmonella. In its report on the outbreak, the Center for Disease Control and Prevention (CDC) noted that 60% of the people who were ill ate at a Mexican-style chain referred to cryptically as "Restaurant A." Because the outbreak had already ended the CDC did not release the chain's name to secure continued cooperation with their investigation, but thanks to its history of outbreaks (two Salmonella in 2010 and one E. Coli in 2006) experts speculated that "Restaurant A" was none other than Taco Bell. This month, Chipotle lovers rejoiced when Taco Bell was officially revealed as "Restaurant A," thanks to Food Safety News editor Dan Flynn.
So will Taco Bell admit defeat and revamp the quality of its ingredients? Unlikely. The chain has survived the negative press from its previous three outbreaks, and this time around its management seems unfazed. Instead Taco Bell is focusing all of its energy on two new campaigns — "First Meal" (a.k.a. breakfast) and Dorito taco shells — which have nothing to do with proving that its ingredients are actually safe to eat.
Chain #2: Jimmy John's
Due to five separate outbreaks from sprouts at Jimmy John's, the national gourmet sandwich chain has finally decided to eliminate sprouts from its menu entirely. After the first three outbreaks (2008 E. Coli, 2009 Salmonella, 2010 Salmonella), Jimmy John's stopped using alfalfa sprouts and opted for clover sprouts, which are suppose to be smoother and thus easier to clean. Since then, the clover sprouts at Jimmy John's have been linked to two more outbreaks (2010 Salmonella and 2011 E. Coli). Founder Jimmy John Liautaud cut the disease-triggering sprouts from the menu because of their high risk factor. Between five outbreaks from one chain and the deadly E. Coli outbreak in Europe last summer, we have to wonder why anyone is still eating sprouts anyway.
Despite waiting until after five outbreaks, Jimmy John's at least took a definitive action to make its food safer, which is more than we can say for Taco Bell. Think outside the box indeed.