8 Walla Walla Wines To Drink Right Now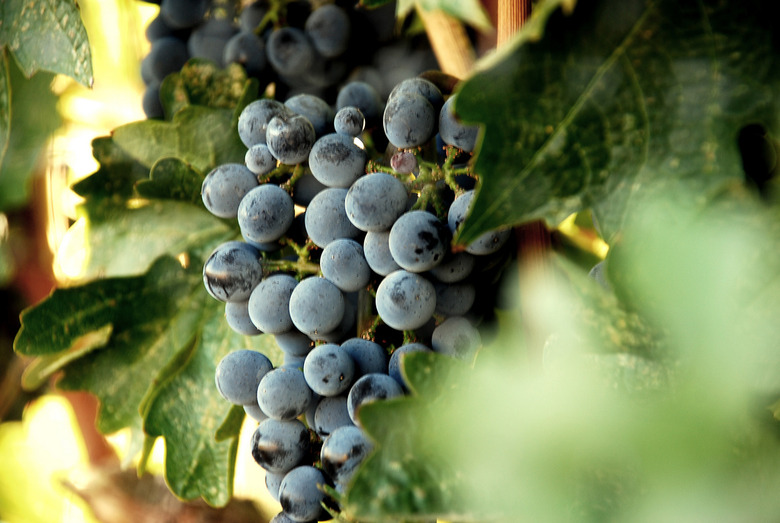 Walla Walla Grapes
It seems like everyone in Walla Walla, Washington knows his geological history. People in the wine industry there are only too eager to tell you that some 15,000 years ago the Walla Walla Valley suffered devastating floods, caused by glaciers moving south from Canada, and that these deluges deposited much of the sand and silt that today make up the region's terroir. So, if you're the kind of wine geek who believes good wine is all about good soil, you'll feel right at home in Walla Walla. Not that anyone could feel anything but at home in this quaint Main Street town at the foothills of the majestic Blue Mountains.
The alliterative Walla Walla Wine Alliance has just embarked on its annual multi-city tasting tour, hosting tasting events in New York, Seattle and Portland to get people excited about drinking the wines of the region. Here are eight that you should be hyped about:
1. L'Ecole No. 41 Estate Luminesce ($19)
Any wine made with the white Bordeaux grapes of Semillon and Sauvignon Blanc is sure to be full of tropical fruit flavors. This blend also boasts soft pear, melon and a slight saline quality.
2. Rôtie Cellars 2008 VDP ($35)
Rôtie is one of the wineries with a tasting room that you can walk right into off of Main Street in downtown Walla Walla. Its VDP (presumably, for "vin de pays") is a Syrah-Mourvèdre blend that's meaty and mushroom-funky.
3. Otis Kenyon 2008 Merlot ($30)
Otis Kenyon is another one with a tasting room on Main Street. We don't usually get excited about Merlot, but we tasted one there that was all spice and forest fruit with a pleasant funk.
4. KERLOO 2009 Garnacha ($38)
Garnacha is not exactly a common grape to find in Walla Walla, but KERLOO is particularly sweet on Spanish grapes. (It also makes a Tempranillo.) The Garnacha is pretty, with bright red fruit and a touch of moss.
5. Waters 2008 Interlude ($36)
This meritage blends mostly Cabernet Sauvignon and Merlot with just a drop of Petit Verdot (a meritage is a blend of Bordeaux's main grapes). The result is a burst of barnyard animal aromas and tart fruit.
6. Foundry 2010 White on White ($15)
This blend of Viognier, Chardonnay, Semillon and Grenache Blanc packs an aromatic punch. Despite lush flavors, it manages to keep a crisp and clean quality. (How's that for alliterative enjoyment?)
7. K Vintners 2009 K Syrah "The Deal" Sundance ($40)
With a name like K Syrah, you can expect the winemaker here to have a sense of humor. And yet, this Syrah is pretty serious – smoky, deep fruit, and a touch of tar.
8. Cayuse 2008 Bionic Frog Syrah ($350)
Yeah, you read that right. This cult wine from the first biodynamic winery is Walla Walla is not for dabblers. It earned high marks from just about every major critic in the country, resulting in astronomical prices. If you can get yourself on the list for a bottle, let us know what it tastes like. We'd love to finally find out what the freakin' fuss is about.
---