Live From Brooklyn, It's Anthony Bourdain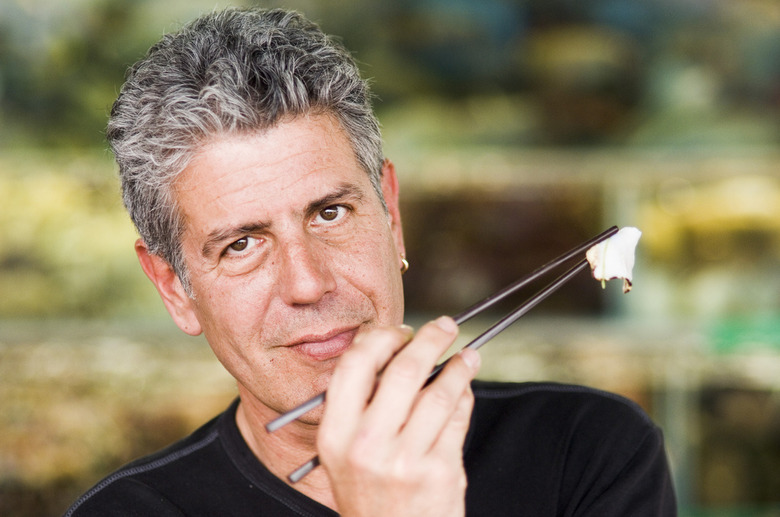 anthony bourdain
You've watched him eat street food in Southeast Asia on No Reservations and barnstorm into town for a quick bite between flights on The Layover. But as Anthony Bourdain has cursed and rhapsodized his way around the world during his culinary travels, he's always seemed a little, well, distant. Now's your chance to change that.
The irascible chef turned TV personality is tearing through the screen for a first-ever live performance in New York City, June 9 at BAM Howard Gilman Opera House in Brooklyn, produced by ZPZ Live and IAE. Tickets go on sale this Tuesday, February 21 at 10 a.m., by phone at 800.745.3000 or at ticketmaster.com. Prices range from $52.50 to $75, or if you want to get really close to Tony, a limited number of VIP tickets will be available, including killer seats, a meet and greet, photo ops and more.
What else to expect from this one-night-only gig? Bourdain will draw from his deep well of personal stories, no doubt, and he's promising a Q&A session with the audience, which sounds like it'll be worth the price of admission alone. Odds on a guest appearance by his bro-in-arms Eric Ripert: 3-to-1.
---
More Bourdain on Food Republic: