Farmers Take On Big Food And Win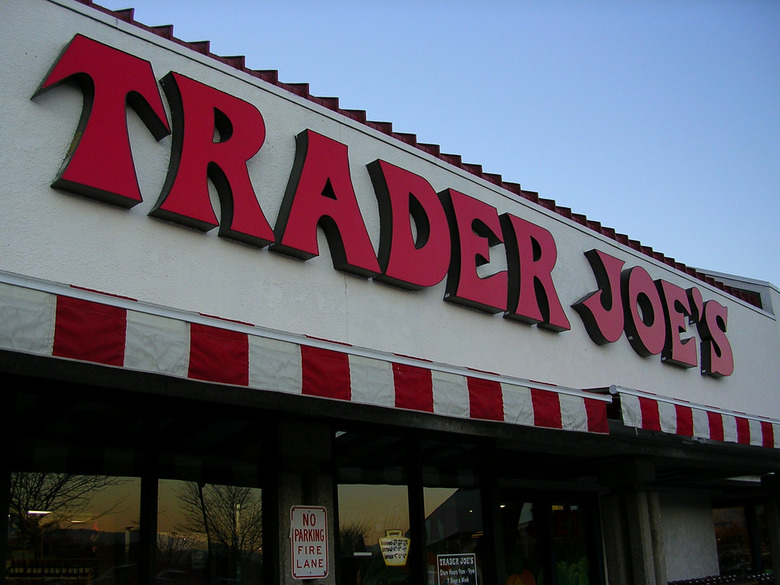 Trader Joe's Sign
Farmers and growers are getting bolder about calling out big companies for harmful industrial practices. Stories of underpaid workers, inhumanely penned animals and illness-inducing pesticides dominated food policy news this week, but the cases involved all had a surprising outcome — the farmers and growers actually came out on top this time.
In what could be described as a David and Goliath week for food producers, farmers and growers scored major victories over some of the industry's biggest players, including McDonald's, Monsanto and Trader Joe's.
Below are the week's three biggest wins:
1. Paul Francois vs. Monsanto
Biotech giant Monsanto (which is already facing lawsuits from the Organic Seed Growers Trade Association and India's National Biodiversity Authority) found itself on the wrong end of a court ruling in France on Monday. Grower Paul Francois, 47, successfully sued the company over its Lasso Weedkiller product, which Francois says caused headaches, memory loss and stammering after he accidentally inhaled the pesticide. Monsanto's lawyers argued that there was not a clear link between Francois' symptoms and their product, to no avail. The case is monumental for Francois and all growers since it is the first time a pesticide producer has been found guilty of this type of poisoning.
Win: Paul Francois
2. The Humane Society vs. McDonald's
It's rare that McDonald's is in the news for helping the food system, but Monday's announcement that it would demand that its pork providers present plans to phase out the use of gestation crates was more than just PR sleight of hand. Currently 90 percent of pregnant sows (i.e. female pigs) are in gestation crates — that is, individual metal stalls too small for the pigs to move — so McDonald's demand that their producers stop using them will mean industry-wide change. Thanks to the Humane Society's tireless campaigning, gestation crates should be a thing of the past by 2017.
Win: The Humane Society
3. Coalition of Immokalee Workers (CIW) vs. Trader Joe's
If you've read Barry Estabrook's Tomatoland, you know all about the plight of the Immokalee workers in Florida. If not, let us fill you in. The Coalition of Immokalee Workers is a grassroots organization that fights to improve the living and working conditions for Florida's tomato pickers by getting major produce buyers to sign the Fair Food Agreement. The agreement stipulates that workers' wages are raised from $50 to $80 (costing buyers only one more penny per pound), that their hours are accurately recorded, that they receive safety education, and that they are protected against violence and sexual harassment. As Estabrook points out in his book, Immokalee tomato workers are treated like modern-day slaves who live in unsanitary conditions and are often held against their will. Other than Whole Foods, Trader Joe's is the first supermarket chain to sign the agreement, which has also been signed by fast food companies like McDonald's and Burger King.
Win: CIW