There Is Hummus Among Us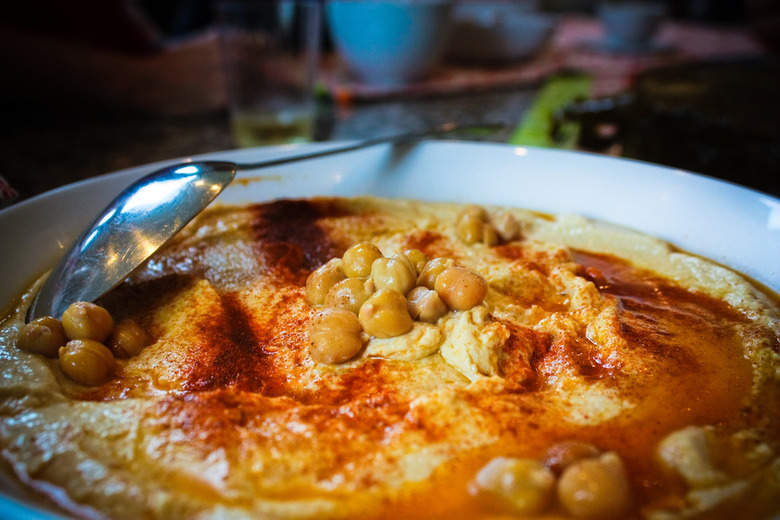 hummus and lunch
In my experience, pre-Valentine's Day weekend is a time for getting your ya-yas out before good behavior mode kicks in. I'm going to share a secret with you: hummus is some of the best pre-drinking food around. It's got protein to fill you up, olive oil to protect your tummy from ...well, ya-yas I suppose, and Vitamin B6, monounsaturated fat and amino acids from the tahini to help ward off hangovers.
Whether it's the thousands of years we've been eating hummus or the fact that it just plain old tastes awesome, it cannot be denied that once a foreign food is widely accepted by Americans, it has attained the status of "magical." But there's nothing particularly magical about dipping raw veggies in chickpea paste no matter how delicious it is, or how many drinks it may enable you to consume, so I've found some interesting ways to incorporate this healthy staple of humanity into lunch.
And if all else fails and you just end up dipping baby carrots in a tub of the good stuff, you're still in good shape for whatever tonight throws your way. But as far as pre-Valentine's Day weekend is concerned, there are probably sexier foods to incorporate into your routine.