Video: How To Make A Chocolate Martini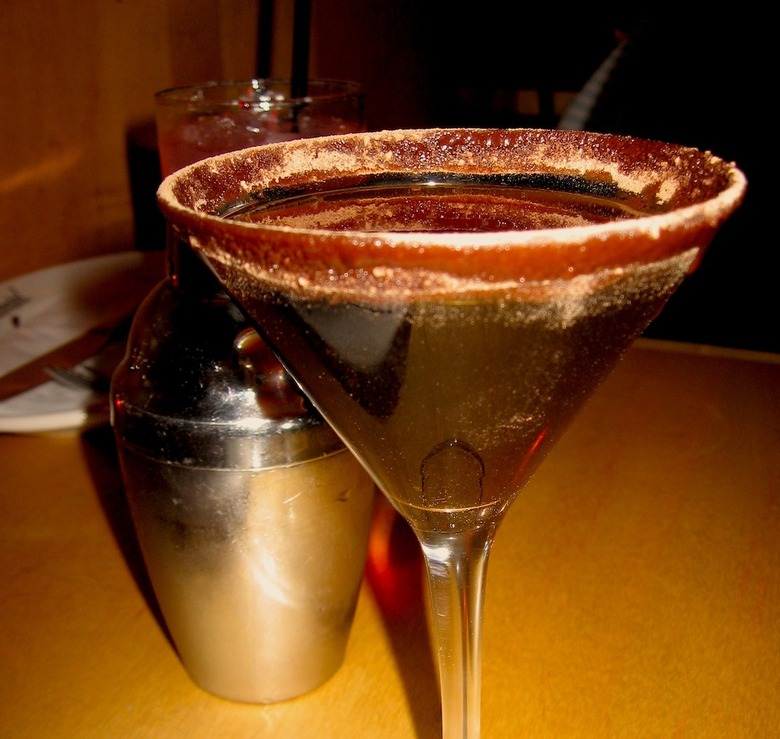 We may receive a commission on purchases made from links.
This chocolate martini recipe comes to us from London master chocolatier Paul A. Young, who brought you such beloved recipes as Venezuelan Chocolate Pancakes and Sea Salt Chocolate and Pecan Tart. Paul stopped by Food Republic Headquarters last week to drop off some Valentine's Day goodies (thanks Paul, we love you too) and teach us how to make a classic dry martini infused with high quality chocolate in two minutes or less.
First, make your chocolate liquor (which actually has no liquor involved. That comes later). Combine 1 part chocolate, 1 part sugar and 2 parts boiling water and stir until smooth. Check out the video below to see just how easy it is to make a sweet cocktail that you'll actually enjoy, no offense to all the Valentinesey gross-tinis we've been getting press releases for.
Check out Paul's decadent new cookbook, Adventures With Chocolate, for ideas on what to artfully construct this Valentine's Day. And would whoever stole Food Republic's copy please return it? We've only got 6 days to get our game plan together.