Top 10 Hot Spots In (Sunny) San Diego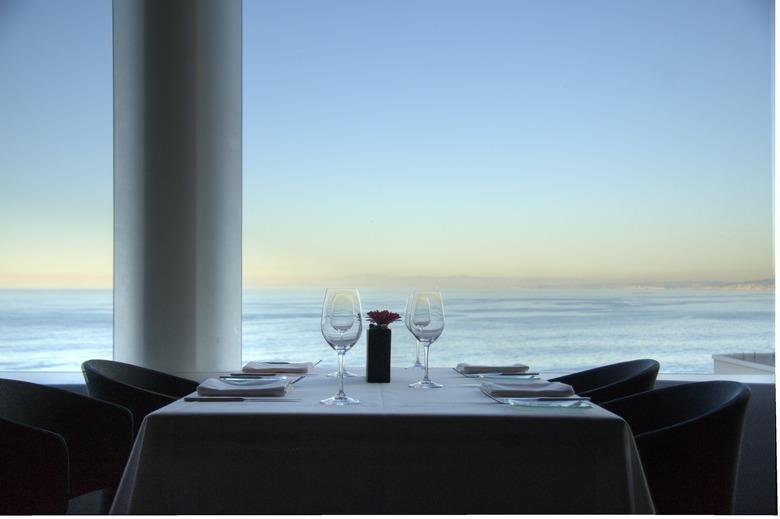 San Diego's time is now! Literally. While it's freezing everywhere else, it's currently sunny and 70 degrees in San Diego. But it's not just the weather that's hot. The food scene down here — from downtown all the way up through La Jolla and into Del Mar — is on fire. These are the places and chefs you need to know:
Related: Gallery: Top 10 Hot Spots in San Diego
1. Addison
William Bradley is quite simply one of the best chefs (and best-kept secrets) in America, and this is easily one of the most glamorous restaurants in California. Dressy. Sublime. 5200 Grand Del Mar Way, Del Mar, 858-314-1900
Fried chicken. Smoked ribs. Jalapeño spoon bread. Killer burgers. And the best cocktails in town. Bring earplugs. 675 W. Beach St., San Diego, 619-269-2202
3. Market
Literally surrounded on all sides by the best farms in California, chef Carl Schroeder's Market is the definitive farm-to-table restaurant inspired by the daily harvest. 3702 Via de la Valle, Del Mar, 858-523-0007
4. Davanti
Chicago's Scott Harris (Francesca's, The Purple Pig) brings superb thin-crust pizzas and rustic Italian cooking (via chef Laco Seeber) to downtown SD's already thriving restaurant row in Little Italy. 1655 India St, San Diego, 619-237-9606
An oldie but goodie, with still the best ocean view in the county, plus deconstructed fish tacos and smoked foie gras from legendary chef Trey Foshee. Feels like new. Even the carrots in the carrot cake come from the famous Chino Farms. 1250 Prospect St., La Jolla, 858-454-4244
6. Saltbox
Stellar cocktails. Sexy crowd. And truly fun food — house-cured salmon pastrami reuben and addictive brown-butter popcorn — from chef Simon Dolinky. 1047 Fifth Ave., San Diego, 619-515-3003
King crab hand rolls. Pork belly sliders with duck-fat fries. Gorgeous sun-soaked dining room with blue ocean views. Chef Brian Redzikowski is a former protégé of Nobu Matsuhisa and Joel Robuchon. 1555 Camino Del Mar, Del Mar, 858-755-3662
8. Kitchen 1540
Brunch on the patio. Fire pit blazing. Two dozen wines by the glass. Two blocks from the beach. Plus a hot new chef from Four Seasons Whistler and Beverly Hills. 1540 Camino Del Mar, Del Mar, 858-793-6460
9. Burlap
Former Top Chef contestant Brian Malarkey cooks an "unapologetic white guy's take on Asian food," and his "pho" is pretty damned good, except that it's closer to Japanese ramen than Vietnamese pho, but whatever. 12995 El Camino Real, Del Mar, 858-369-5700
10. Grant Grill
Cutting-edge mixology. Niman ranch pork cheeks. California sea bass with tom yum broth. Plus live music in the lounge. Swanky. 326 Broadway, San Diego, 619-744-2077
---
Food and travel journalist Brad A. Johnson is the only critic in America to win both the James Beard Award and the Cordon Bleu World Food Media Award for restaurant criticism. And his blog at bradajohnson.net won the prestigious 2011 Lowell Thomas Travel Journalism Award for best travel blog in America.