It's Official: New York Food Is Better!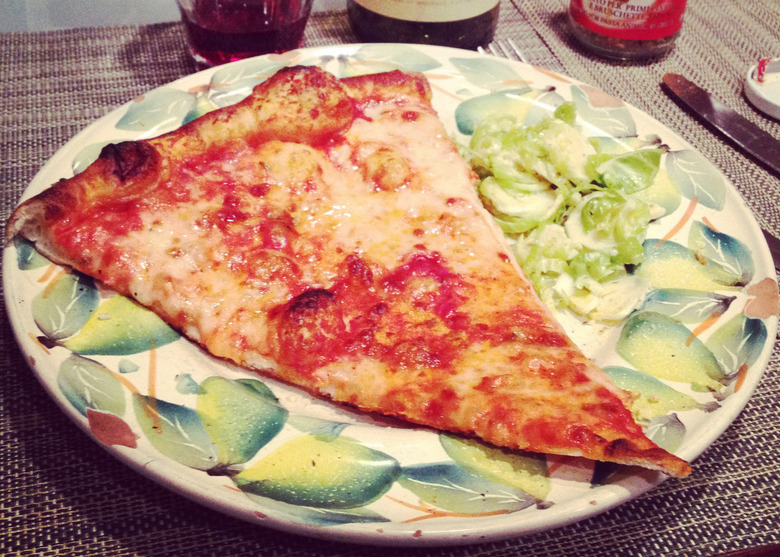 It was a wild football year, and Food Republic followed the action all season long. In fact, our Tailgate Toe To Toe column came closer than almost anyone to predicting the outcome of Super Bowl XLVI, calling it for the Giants by 3 (they won by 4, 21-17; Tailgate predicted 24-21). And of course, our food head-to-head also had New York's favorites over New England's, by an even wider margin.
A little secret: Tailgate's columnist is an avid Giants fan, and he was clearly playing his heart. Turns out his head was right too, thanks to Eli Manning, Tom Coughlin and Big Blue. Our columnist's also a dyed-in-the-wool New Yorker, who'd take a slice of pizza over a lobster roll any day. (Oh and memo to all you food sites that tried to hop on the food/football bandwagon and compare Manhattan to New England clam chowder: You don't even belong on the field with Food Republic.)
As New Yorkers, we're ecstatic about the Giants Super Bowl victory. And here at Food Republic, we're psyched that our first season covering football and food led us to some amazing stories, such as Daniel Boulud's parking lot experience at the last Giants game of the season. If you'll recall, the noted French chef and longtime New Yorker tasted his first Frito pie and declared—showing that he hasn't lost his French sensibility—that it's tasty if a bit pedestrian. "You talk about technique," he quipped. "You just rip open the bag and pour the chili right on top with sour cream and jalapeño." Exactly.
We also discovered what has got to be the first brother pairing to feature a Super Bowl contestant and a James Beard Award winner. Patriots center Dan Connolly came up short, but we're sure his chef brother Patrick Connolly is quite proud of him.
The season may be over, but the plethora of football themed and tailgate-friendly recipes we produced, unearthed and sought out will keep you well-fed and happy through the off-season. They're catalogued here for easy access. You have six months to perfect your chili, hone your hot wings and stir up some new cocktails. Get cookin'. And congrats to the Super Bowl Champion New York Giants from Food Republic!