Summer's Bounty At A Farmer's Market In Tasmania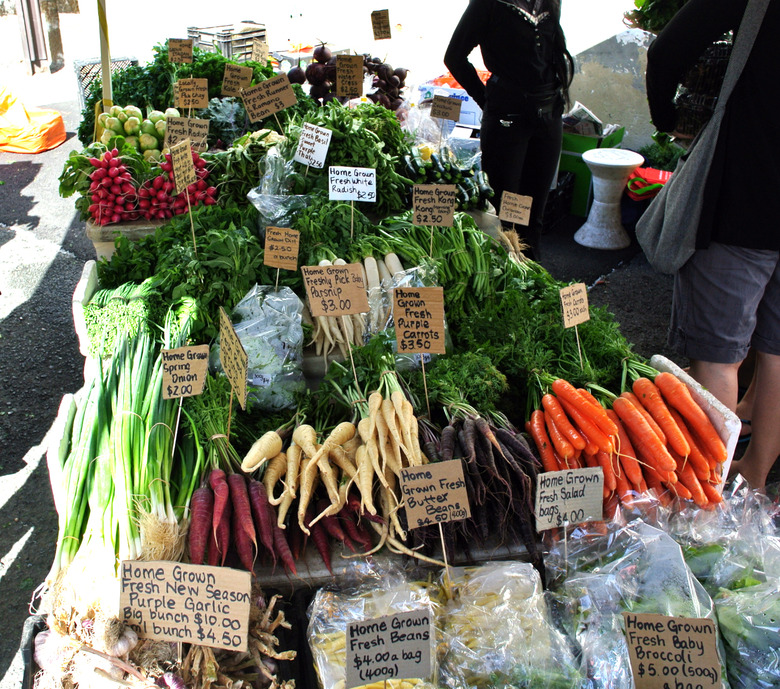 Summer's Bounty At A Farmer's Market In Tasmania
In Food P*rn, we tell the story behind a recent food photo we have taken, or that has caught our eye.
Taken: January 22, 2012
What's Going On: In Tasmania's food-obsessed capitol Hobart, the Farm Gate Market runs every Sunday morning and serves as a meeting point for local farmers, producers and fans of fresh lamb burgers—we spotted them sizzling on the flat-top grill around the time of the market's ceremonial 9 am marking the start of sales. In Tasmania, the day can very well start with lamb chased with an espresso. We can most certainly get behind that. And with it being the middle of summer, the produce was fully on display. Purple carrots and garlic, parsnip, tomatoes and baby broccoli were all in season.