Craft Beer: The Tall Boy Goes Legit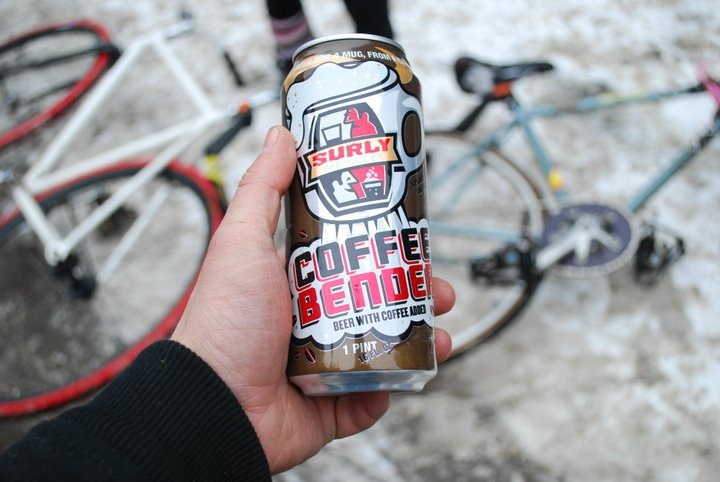 In my early, drunken twenties, not long after I shook my cost-driven affection for forty-ouncers of malt liquor, I fell under the sway of a tall boy. Well, perhaps I should say tall boys, because there's no way I could glug just one 16-ounce can of beer.
Unlike the standard 12-ounce can, the tall boy has serious heft. It feels substantial, an honest pint for an honest price. But as my tastes morphed over the years, from mass-produced watery lagers to bitter IPAs and roasty stouts, I left the tall boy in my rearview mirror. You see, tall boys were the territory of Bud and Coors. Craft beer held no quarter in tall aluminum cylinders.
In recent years though, craft breweries have begun reclaiming the can, which keeps beer fresher by sealing it off from destructive light and oxygen. First came the 12-ounce vessels, which are now populated by Brooklyn Brewery, New Belgium and Oskar Blues, whose hoppy Dale's Pale Ale trailblazed the crush-it-against-your-head category. Now comes the next step in the metal revolution: Craft beer in 16-ounces cans.
Be still my beating heart. This year, 16-ouncers stuffed with sublime craft brews are poised to take the mainstream leap. The next big thing in beer is, well, big beers. Here are five of our favorite tall boys to try. And do you have a favorite? Hit us up on Twitter: @foodrepublic.
1. Sun King Wee Muckle
Too often, Scotch ales are smoky messes best dumped down the drain. But Indianapolis' Sun King absolutely nailed Wee Muckle, creating a malt-forward brew with lovely flavors of toffee, brown sugar and just a touch of peat lurking beneath the surface. There's a good reason Wee Muckle won gold at last year's Great American Beer Festival.
2. Surly Brewing Coffee Bender
For each batch of Minnesota-based Surly's Coffee Bender, the porter­–brown ale hybrid is cold-steeped with micro-batches of locally roasted Guatemalan coffee beans, creating a malty, robust easy-drinker with a lingering hop finish and barely any bitterness.
3. Tallgrass Brewing Buffalo Sweat
What's Buffalo Sweat? For this Kansas brewery, it's a knockout milk stout. Loads of roasted barley provide Buffalo with a deep brown hue, while a dose of cream sugar makes the stout smooth, rich and oh-so sippable.
4. Golden Road Brewing Point the Way IPA
Compared to San Diego and San Francisco, Los Angeles has long lagged behind when it comes to craft beer. That's why I was so pleased to discover Golden Road on my last swing through L.A. My favorite is this low-alcohol IPA (just 5.2 percent ABV) with a pleasing aroma of peaches and passion fruit.
5. Fort George Brewery + Public House Vortex IPA
Based in Astoria, Oregon, this excellent brewery offers numerous terrific tall boys, including the brisk, surprisingly hoppy 1811 Lager and the rich, outsize Vortex boasting a bright bouquet of citrus and pine. Though there's plenty of grapefruit and sticky caramel on the palate, the IPA remains mega-quaffable.
---
Read more about craft beer on Food Republic: