Tim Love: It's All About The Wood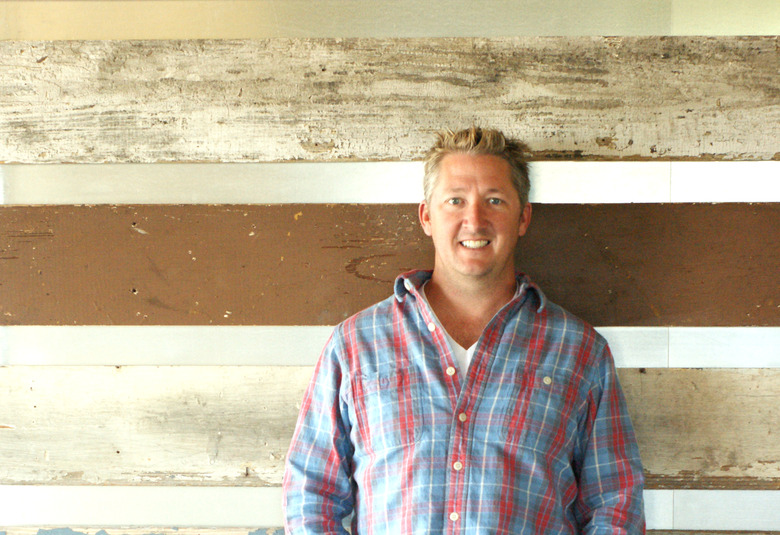 Tim Love photo
If you think a cowboy hat paired with a white chef's uniform is just a shtick for Tim Love, you're wrong. For one thing, he doesn't always don both, like some other chefs always spike their hair or wear consistently ugly footware. For another, the guy has both country and cooking running through his veins.
Born in Denton, Texas, Love paid his way through the University of Tennessee, where he wrote his thesis on wine and started cooking at Kotsi's Grill in Knoxville. After working his way up as a chef in the Southeast and Texas, he opened his first restaurant, The Lonesome Dove, in Fort Worth, Texas in 2000. Since then, he's opened several more, and become a regular on television, earning him celebrity chef status.
"Nice" is an adjective that rarely holds much meaning, but Love's casual good nature demands the description. Food Republic caught up with Love at the Food & Wine Beaver Creek weekend and found him flipping burgers while most of the other chefs were glad-handing the crowd. Love was most excited to talk about his latest restaurant, Woodshed, which is opening this week in Fort Worth.
Proving he's no small-minded cowpoke, Love says Woodshed aims to serve "global barbecue." This includes smoked artichokes, Bulgogi with kimchi, and ramen noodles made from meat drippings, in addition to your beef and pork ribs and the like. "It's like my playground. It's everything I've wanted to do for years," he says.
Tell me more about Woodshed...
It's all about cooking with wood: grilling, smoking, braising and steaming with wood. We're using six different kinds of wood at the restaurant. I'm taking logs and I'm soaking them in chili paste and then wrapping them in cheese cloth. Then I'm braising grains with that logging liquid to flavor the grains.
How'd you come up with the concept?
I was inspired by how wine is made — how wines are made with oak. We were experimenting at my restaurant Lonesome Dove. It's been unbelievable. It's all about wood for me now.
So, that's why it's called Woodshed, right?
Bingo.
Do you have investors who helped you finance the restaurant?
No. I did my first restaurant with all the money my wife and I had saved up — about $65,000. That's how I do all of my restaurants. I don't do investors.
---