Slow Wine Launches New Guide In English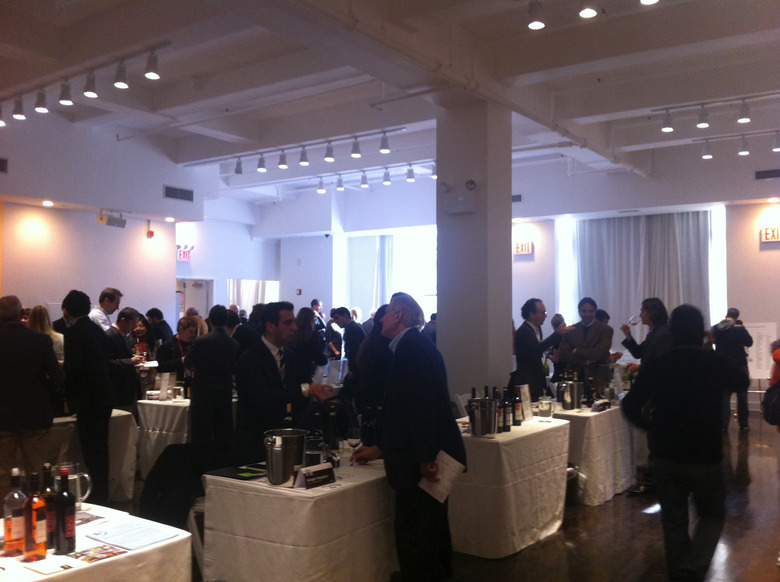 For some, selecting a great wine can be anxiety-inducing. Attempting to consider food pairings while also navigating the point system and keeping an eye on price can prove overwhelming for anyone. The good news is your foray into wine connoisseurship just got a little bit easier thanks to the Slow Wine Guide — as long as you stick to Italian wine, that is.
On Monday, Slow Wine (part of the Italy-based Slow Food organization) launched its first Italian Wine Guide in English using a new rating system based on Slow Food's motto "good, clean, and fair." The abridged English-language guide reviews wines from 400 vineyards compared to the 1,400 surveyed for the Italian guide. At the launch and tasting event in New York, editors Giancarlo Gariglio and Fabio Giavedoni explained the need for a guide that rates wine based on environmental impact (clean) as well as on taste (good) and price (fair).
In order to denote their rating system of good, clean, and fair the editors use three symbols: a snail for environmentally sound vineyards (clean), a bottle for cellars that have consistently high quality (good), and a coin for bottles that are a great value (fair). All of the vineyards must have high rankings in each category, but to earn one of the symbols next to their name they must be exceptional in that classification.
Gariglio called the point ranking system (where wines are given a score between 50 and 100 points) outdated, noting that many consumers strictly purchase wines that have scored above 90 points, and as a result, miss out on some excellent buys. In order to evaluate the vineyards and their wines the editors asked questions they heard consumers ask about other products like cheese, which had more to do about the environment the cheese was made in and about the producers themselves than solely about the cheese's taste. Slow Wine experts visited each vineyard where they judged the agricultural state of the vineyard before tasting the wine. When it comes down to it, Giavedoni says, "the winery is reviewed more than the wine." Practically, this means that the descriptions of the wine's flavor are shorter and more to the point, with less obscure wine terminology.
Over 60 of the producers reviewed in the guide were present at Monday's tasting. Some standouts were Isole e Olena's Chianti Classico 2009 (bottle rating), La Parrina's Bianco 2010 (coin rating), and Prà's Soave Classico Montegrande 2009 (snail rating). Almost all of the wines can be found in the United States — the importers are listed in the guide next to the vineyards.
Speaking about Slow Wine's mission, Gariglio and Giaedoni say, "We are convinced that the battle against homogenization of taste and the standardization of sensory characteristics may only be conducted through knowledge of the land, vineyards and people that combine to form the Italian terroir."
---