That Numbing Feeling At Szechuan Gourmet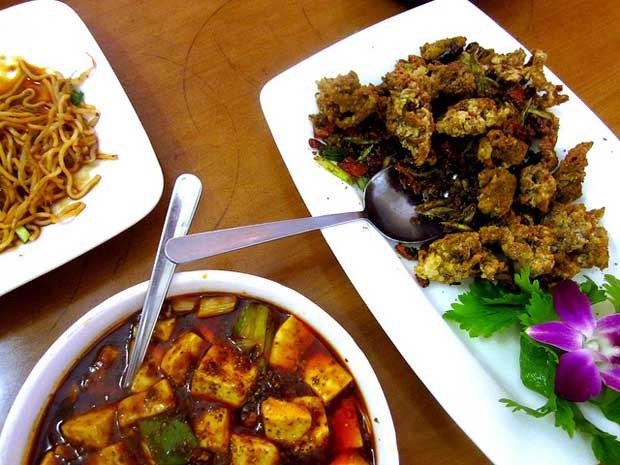 In Food P*rn, we tell the story behind a recent food photo we have taken, or that has caught our eye.
Taken: September 10, 2011
What's Going On: Szechuan Gourmet is a legendary Flushing, NY restaurant, serving a number of dishes laced with mouth-numbing Sichuan peppercorns. On a late Saturday afternoon, I met a friend and we went big with dan dan noodles with minced chili, crispy lamb with chili-cumin rub and a soup of silky tofu, vegetables and chili.
Chili, apparently, was the word of the day.