Super Bowl, Super Tacos In Indianapolis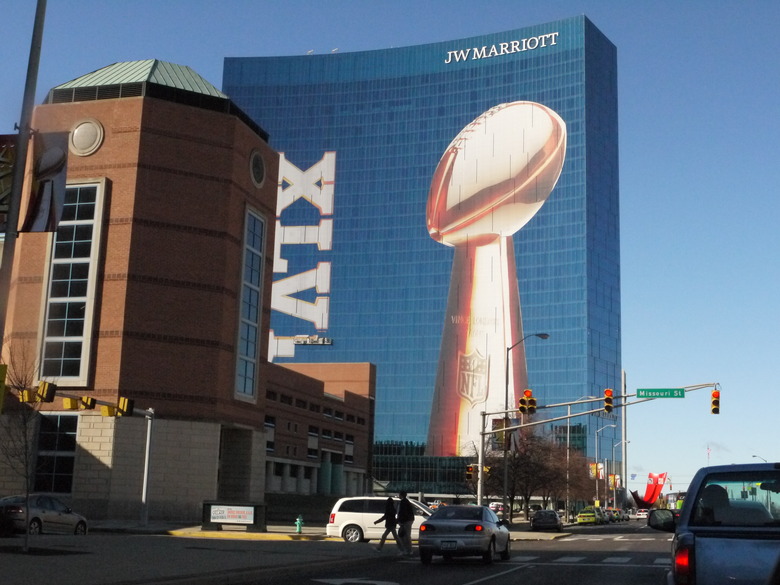 OK, let's get this out of the way. We haven't been kind to Indianapolis's food offerings and traditions here on Food Republic. Our Tailgate Toe-T0-Toe column noted that the only indigenous food of note was the breaded pork tenderloin. Hardly inspiring. We rated it against the Indianapolis Colts' then-opponent, the Bengals, hometown Cincinnati chili, and, well, you can guess which dish we deemed superior.
That said, with our friends from up and down I-95 headed to Indianapolis this weekend for the Giants-Patriots face-off in Super Bowl XLVI, we thought we'd look around and see what else the city had to offer besides variations on schnitzel.
Unadventurous New Yorkers can certainly hunt down the reasonably good pizza served out of the truck at The Slice, which the blog Indy on a Plate has praised. But we went deeper and swung by La Parada on Indy's east side for tacos. The tortillas in the Supreme Tacos came stuffed with enough chicken to make Michael Strahan forget about his mama and her canned soup, and the beef tacos also nearly spilled over with meat. That's the way it should be.
As befitting an acceptable Mexican joint, the chips came out fresh and served up with tomatillo salsa, pico de gallo and a red salsa. All in all, a highly recommended experience, and the type of Mexican food that sometime's better in the Midwest than in the Northeast (there, we said it). Giants fans and Pats fans in town for Super Bowl XLVI would be wise to make this detour — it's less than a mile from Lucas Oil Stadium — if they're not too busy tailgating. La Parada, 1638 E New York St., Indianapolis, IN 46201