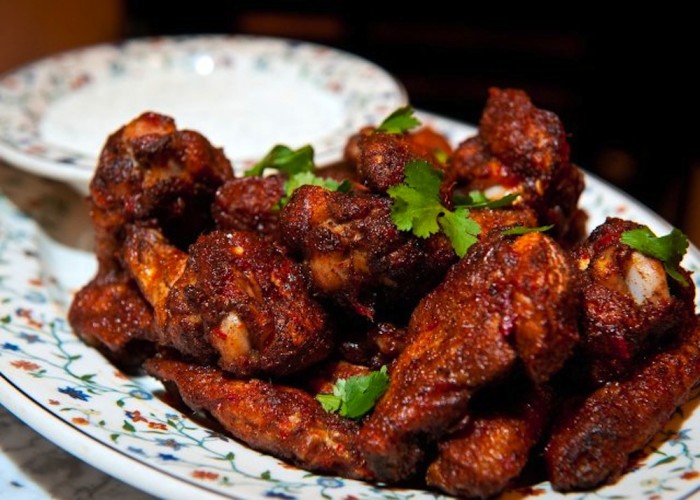 Time is running out. You haven't made wings in a year…or two. Now is the time to make a burner batch and learn from your mistakes, not next week around this time. Pick your wing from our bounty of tailgating recipes and get friendly with it. Then consolidate two pretty good appetizers into one spectacular one by serving a mountain of Spinach Artichoke Balls. With that accomplished, braise some pork belly in Chinese rock sugar for sliders, and cater a party, complete with coconut shrimp, and for 25 of your most Instagram-obsessive friends.
Or you could just make a batch of burner wings, eat some tonight and use the leftovers for tacos.
And if you absolutely have to, Basic Buffalo Wings.
Speaking of shutter-happy Instagrammers, tag @foodrepublic in your wing shot and we'll re-post our favorites.