Bonnie "Prince" Billy, Coffee Roaster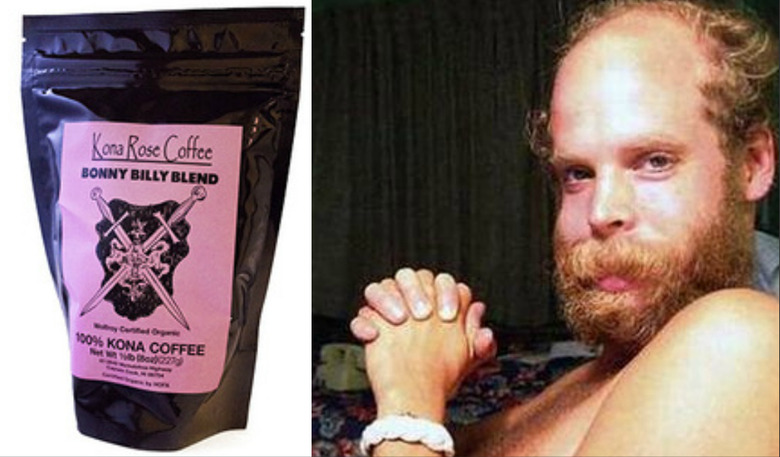 With apologies to red wine loving emcee Action Bronson and pinot-praising alt-rockers Train, a new coffee released by folk flyboy Will Oldham takes it in the bands-beverage crossover category. From the Drag City Records website, which sells the Hawaiian beans for $20/half-pound (yikes):
Javaheads and Bonnyheads, put your hands together for this limited edition "Bonny Billy Blend" from Kona Rose Coffee! This is 100%-certified-organic-by-HOFA Kona freakin' gold, bro! Each half pound of whole beans comes in a re-sealable black bag with Wolfroy-pink label that is a seal of approval from the 'Prince' himself! This BBB roast is only available here on the Drag City website. Overtones of chocolate, leather and non-wacky tobaccy pair favorably with Wolfroy Goes To Town, available for purchase here of courses, or fresh muskmelons, for which we recommend that you contact your local free-range melon farmer.
As you may know, we're big fans of the coffee world here at Food Republic and will be getting our hands on these coveted beans for a taste test. In the meantime, here's one of our favorite BPB musical moments.