5 Australian Wines To Drink Now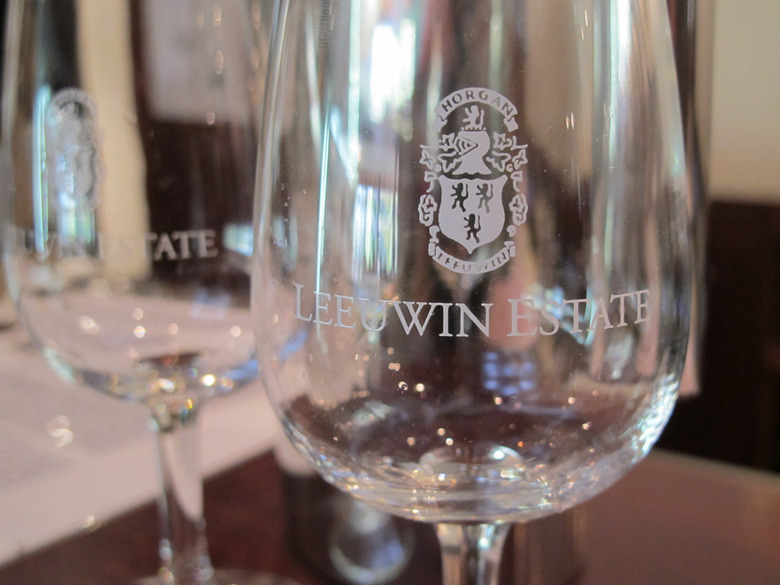 Leeuwin Estate Wine
Is it just us, or is America having a love affair with Australia these days? Not only did the country's artisanal coffee roaster Toby's Estate Coffee recently land on these here shores with its first American outpost in Brooklyn, New York, but the beloved Aussie pie shop Pie Face has also just launched in the U.S., with a location in Manhattan that opened this week. Longing for more Down Under? You can always follow the adventures of our intrepid editor, Matt Rodbard, as he roams the Australian countryside milking cows and digging for oysters. And tomorrow, be sure to celebrate Australia Day no matter where you are with a glass of Australian wine.
For those who came to know Australian wine through the ubiquitous monster brand that is Yellow Tail, it may come as a surprise that the country has a wealth of undiscovered producers now peddling their wines this side of the South Pacific. Australian oenophiles like to brag that the best of their wines are not exported. True as that may be, you don't have to travel to the Southern Hemisphere to find great Australian wine. We've unearthed several bottlings you can find here at home – and if you're expecting them all to be big, brutal Shirazes... Holy Dooley! Are you ever in for a surprise.

De Bortoli Emeri Sparkling Sauvignon Blanc ($13): Raise a toast with this easy-drinking sparkler. It's full of lush pineapple and kiwi flavors, with a hint of the herbaceous. Persistent bubbles definitely have some sweetness to them, but the wine is far from cloying. A great aperitif or brunch bubbly.

Turkey Flat Butchers Block ($16): This wine from the Barossa Valley in South Australia, the country's best-known viticultural region, is a blend of the Rhône white grapes Marsanne, Roussanne and Viognier. Zingy fruit flavors are balanced out by fine mineral notes. Partial barrel fermentation gives it a lightly honeyed quality and silky mouthfeel. Ideal to pair with a creamy truffled risotto.

Leeuwin Estate Art Series Riesling ($22): It actually doesn't taste much like what you might expect from a Riesling. From Margaret River in Western Australia, a longtime surfer town that has evolved into a foodie destination, this wine boasts floral essences and zesty fruit, balanced by a solid Riesling's minerality. Sip it with a hearty clam chowder.

Innocent Bystander Pinot Noir ($20): The Yarra Valley is best known for its focus on the Burgundy grape varieties of Pinot Noir and Chardonnay. With a climate that is cooler than other winemaking regions in the country and soil that ranges from volcanic to sandy loam, Pinot Noir does especially well here. This Pinot Noir is a great example, with its ripe red fruit flavors touched with tobacco, refined structure and elegantly light body.

Torbreck Cuvée Juveniles ($20): Named for a famous Parisian wine bar, this blend of Grenache, Shiraz and Mourvèdre is assembled in the tank, as opposed to blended after fermentation. Bottled unfiltered and unfined, it's full of wild fruit flavors and spice. Great acidity, minerality and a velvety mouthfeel make it a great food wine. Drink it with grass-fed beef or lamb or your favorite Aussie meat pie.
---