Tasmania: Look Mom, I Caught A Squid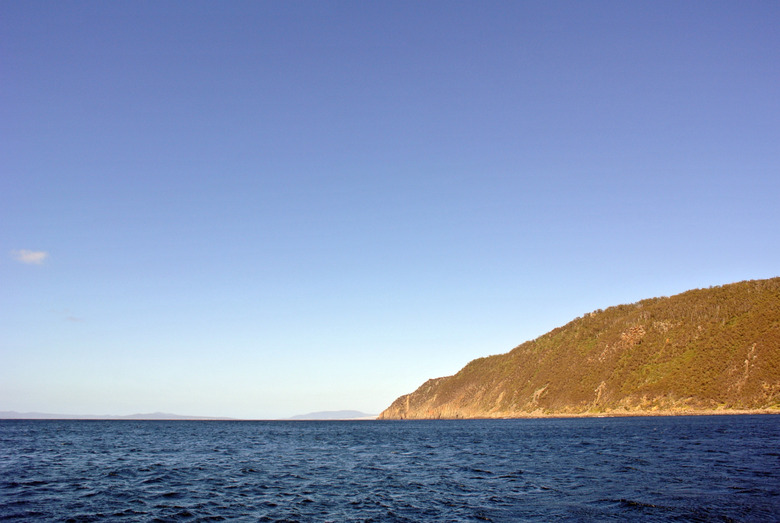 Seafood is why you travel to Australia's great island state Tasmania. Well, seafood (including some of the finest oysters, abalone, lobster, scallops), as well as hand-crafted cheese, ice cream and a robust wine industry. More on all of that later.
But seafood is what brought me to a jetty in Orford, located in the southeast part of the state about an hour outside Hobart. I wanted to see firsthand how fish is pulled from these stunningly turquoise waters.
Former banker Michael Kent runs South East Charters out of several locations along the coast and specializes in both reef (shallow waters, year-round) and game fishing (a shorter season when you can pull prized albacore, yellow fin and blue fin tuna from the deeper waters off Port Arthur). Those run November through April.
But it was summer and we were on the hunt for flatheads—a sweet fish that feeds along the sandy bottom. South East Charters is a pretty bare-bones operation, which is kind of what you want on a fishing trip. I didn't wake up at 5:30am for a rum punch pleasure cruise. I wanted to fish—and fish we did.
After a stop at Kent's lobster pod presented a gorgeous two-pounder, we hit the shallows off Maria Island. Fishing in Tasmania, as Kent describes it, can be hit-or-miss. Well, it's sort of the rule of all charter fishing adventures. That's why you pack the hip flask!
But, luckily, we were hitting within 10 minutes and had landed a half dozen flat heads and a baby arrowhead squid that my friend Cheryl from Tourism Tasmania cooked later that night, along with the lobster, at her Hobart home.
As the sun seared my pasty January skin, we pulled into a sheltered cove and Kent cracked out a small gas grill and cooked the flatheads with flour and margarine. He had forgotten to bring a plate (it's a barebones operation, indeed), so he placed the bubbling hunks of fish into my Kevlar hands. If this is what going native is like, it most certainly tasted great. Here's a video of Kent. His charters are available for half-day and full-day and start at $475 AUD. south-eastcharters.com