Austin Food & Wine Fest Tickets On Sale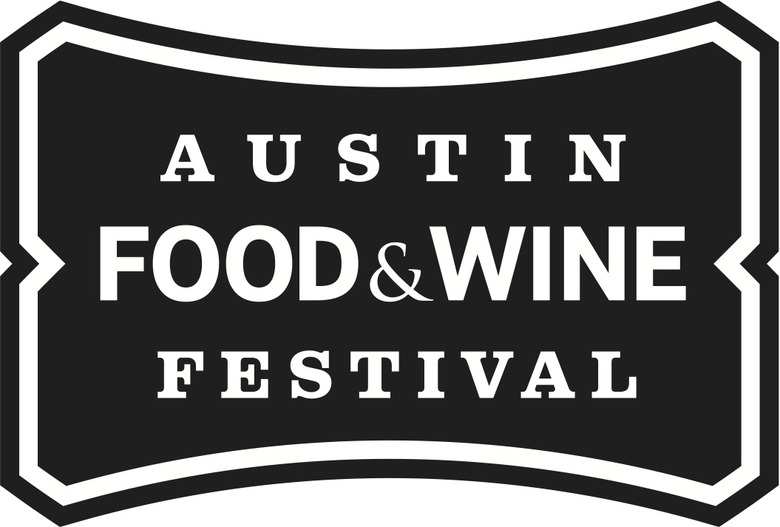 Ever had a breakfast taco in Austin? Or an enchilada? Or a brisket sandwich? Or a basket of salty tortilla chips with spicy guacamole and a big-ass margarita to wash it all down? Ah, then you know that Austin is one of the best cities in America for Tex-Mex, barbecue and more. Even sushi. Yes, Austin has a place that typically leaves people shaking their heads, saying, "I can't believe I just had the best sushi of my life — in Texas."
The man behind that sushi, Tyson Cole of Uchi and Uchiko, is among the many regional chefs joining a cast of national all-stars and — this being the self-proclaimed live music capital of the world — some damn fine musicians for the first Austin Food & Wine Festival, April 27-29. Tickets go on sale at 12 noon Central time today (that's 1 p.m. in the East), and we imagine they will sell quickly (Get 'em here). I mean, who wouldn't want to go to Austin, eat amazing food, listen to great music and get to know the 10 best places to eat and 5 best burgers in this awesome city?
So, who are these all-stars we speak of? Food Republic co-founder Marcus Samuelsson will be there, as will Tim Love, Momofuku Milk Bar maestro Christina Tosi, Jonathan Waxman, Andrew Zimmern, Morimoto and Michelle Bernstein, plus mixology gods Jim Meehan and Tony Abou-Ganim. (Oh yeah, we forgot to mention the cocktail concoctions to expect in this burgeoning tippling capital: There will be booze!)
The Austin Food & Wine Fest kicks off on Friday April 27 with a party for VIP ticket holders featuring cooking by Texas chefs and a live performance by Lucinda Williams. The party continues through the weekend with a Saturday night taco throw-down featuring most of the aforementioned chefs competing in a "Rock Your Taco" faceoff, to be judged by Zimmern and Gail Simmons. Meanwhile, bands including the Black Keys, Arctic Monkeys and Bear in Heaven will be playing around town (the fest's co-presented by C3 Presents, the folks behind Austin City Limits and Lollapalooza). Sound good? Ticket info below...
Tickets to the Austin Food & Wine Festival go on sale today at 12 noon Central time at austinfoodandwinefestival.com. Weekend passes are $250; VIP passes are $850.