Laura Maniec's Sexy NYC Wine Bar/school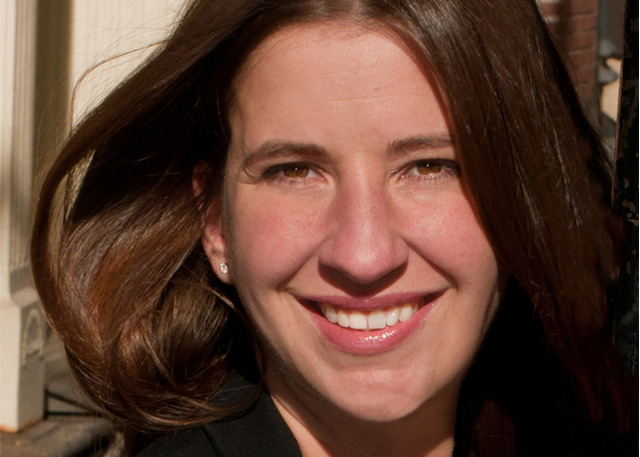 Laura Maniec
What did you do when you turned 21? Go out for a proper, legal bender? Laura Maniec began pouring wine in her first job as a certified sommelier. Now, as a master sommelier, she has opened her first wine bar – or is it a wine school? The lines between the two, like the movable custom-made partitions that separate students from paying customers at Corkbuzz, in New York City, are constantly shifting.
"My goal is to have a conversation about wine, be easy about it, but not dismissive of the fact that people are a little intimidated by it," says Maniec.
Having started so young, you might expect that she'd always been into wine. In fact, Maniec's road to sommelierhood began with plans to attend culinary school. Knowing little about wine, she decided to kill the summer before her first semester at the Culinary Institute of America with an 18-week sommelier certification class at Windows on the World, at the top of the World Trade Center. Her last class was September 10, 2001.
"The next day, the world changed. Everyone got a chance to go, 'what the hell.' I did, too," she says. "I decided I was more front-of-the-house than back-of-the-house, and instead of training to become a chef, got certified as a sommelier."
The first time she took the exam for her master sommelier certification, Maniec says her ponytail was bobbing. She was positively tickled to be taking the test, which would make her the youngest master sommelier to date. Unfortunately, it turns out that enthusiasm in the wine-service world should be bridled. It would take four tries (and a more subdued hairstyle) for Maniec to pass the exam. She was not only the youngest master sommelier at the time, but remains one of only 17 women in the world to have the certification.
We asked her why oenophilic New Yorkers and Big Apple visitors are all abuzz about Corkbuzz.
What prompted you to open a hybrid wine school-slash-bar?
I want Corkbuzz to be like an extension of your living room. Maybe you learn something or maybe you don't and just enjoy eating good food and drinking good wine. I like the idea that it doesn't feel transactional. It's the same with the classes and the Sunday Supper: you pay in advance, so you can just come in, eat drink and leave.
What are some of the popular wine myths you hope to bust?
Some people use wine terms without knowing really what they mean. They'll say, "give me the driest wine you have." But do they mean dry, as in, the absence of sweetness? In that case, nearly all the wines on my list — with the exception of some German Riesling — are dry. Or do they mean dry, as in, not fruity? I think, often, they mean, "I like minerality in a wine," as opposed to just not wanting residual sugar. So, hopefully, by helping expand their vocabulary, it will be easier for them to [express what they want].
Any myths you find experienced wine drinkers perpetuate?
All expensive wines aren't necessarily the best. I think people sometimes go to one extreme or the other, like, "I can't tell the different between a $20 bottle and $400 bottle. So, I'll never buy a $400 bottle of wine." Well, there are benchmark producers that will definitely change your idea of fine wine. Say, Raveneau Chablis, for $250 a bottle: the palate is explosive... and lingering. Doesn't mean that you have to have that all the time. You can still enjoy $40 Chablis. Neither one is necessarily appropriate all the time.
What are some of the wine regions you're excited about these days?
I really like Champagne. I love Champagne, actually. At the bar, we have a focus on this region, the Aube. It's closer to Chablis than the rest of Champagne and it has these great producers that are not as well known [as the big Champagne houses]. Champagne is never a value category – you pay a lot because it's hard to make – but the Aube has good value within the category.
What else should patrons look out for at Corkbuzz?
I really like our wine-by-the glass program. The wines are always changing. You can get an amazing $9 glass, or you can try an older Bordeaux for $50 a glass, instead of spending $300 on the whole bottle. Same with our Who's Who of Italian [or Spanish or American, etc.] Wine class: if people wanted to taste through all the benchmark producers featured in the class on their own, they'd be spending $700 on wine. I also really like the blind tasting class. It's fun because people with a lot of experience or none at all can take the class together. Everyone calls out different things they taste; it's great.
Tasting descriptors sound awfully unappetizing, like cat pee and gasoline. What's the weirdest thing someone has called out during a blind tasting?
When you have winemaking with open-tank fermentation, you can get something called volatile acidity. So, someone called out, "Korean nail salon." That was pretty funny.
Corkbuzz, 13 E. 13th St.. NYC, 646.873.6071, corkbuzz.com
---