Ian Schrager's PUBLIC Distinction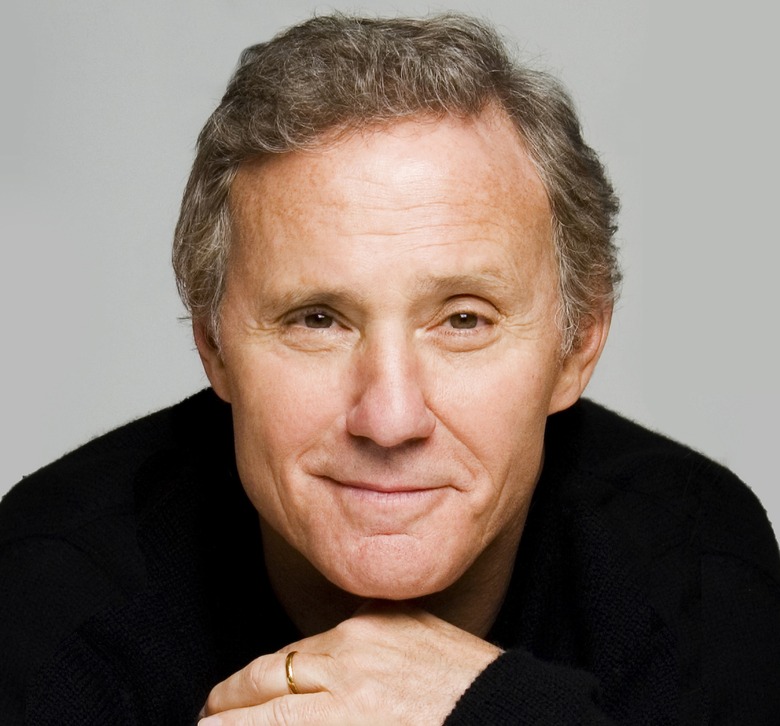 Ian Schrager
Staying at one of Ian Schrager's hotels guarantees you more than a good night's sleep and a room service menu far beyond the club sandwich. Schrager doesn't just design boutique hotels, he invented the concept decades ago, after launching his career by creating some of the most legendary names in nightlife history — celebrity hubs Studio 54 and Palladium, among others. Suffice it to say, observing a master at his craft has rarely felt so comfortable and stylish at the same time.
Schrager continues to add a blend of minimal and high-end luxury touches to his hotels, striking a pivotal balance between practical and chic. His latest venture is no exception: a redesign of Chicago's longstanding Ambassador East into PUBLIC, the first of his new brand of luxury hotels. This time around, however, the emphasis is on value.
The pared-down yet still sophisticated room service menu, PUBLIC Express, expedites healthy dishes to your room in convenient to-go containers (no $17-after-service-fees Caesar salads here). If you're willing to trade terrycloth robes and mini-bottles of designer shower gel for spacious rooms with serene white decor, low beds, high ceilings and timeless modern accents (read: a minimum of one flatscreen TV in every room), you'll feel right at home.
A holdover of the Ambassador East days for nearly 75 years, the newly re-opened Pump Room hasn't lost any of its legendary edge. While you may no longer hear the sultry croons of a cabaret singer, celebrity sightings are still plentiful. The hotel's restaurant was a collaborative effort alongside celebrated chef Jean-Georges Vongerichten. Featuring hypnotizing modern lighting fixtures and New American cuisine like free-range fried chicken, heritage pork chops and seared scallops, an in-house fine dining experience elevates your entire PUBLIC experience and begs the question: how are these rooms such a steal compared to the Windy City's luxury 5-star hotels?
I sat down with the famed hotelier during PUBLIC's launch last week in Chicago to see what sets his exciting new project apart, before sitting down to a spectacular meal at Pump Room prepared by Jean-Georges himself.
How do you pair a hotel with a restaurant?
If you have an idea, everything is a manifestation of that idea and everything has to be on-brand. I came up with the idea of affordable luxury, sophisticated style, great value and not having to sacrifice luxury because of price. You want to do the same thing at a hotel's restaurant. We wanted great gourmet food to be accessible at PUBLIC.
In this age of boutique hotels springing up all over the world, what does it take to set one apart?
Product distinction. It's like the Apple products; nothing matters but the product. I don't think anybody cares as much or is as passionate as I am about doing something distinctive — that's what makes it harder to copy. It's not a cookie-cutter design or restaurant that can be replicated.
What are your favorite restaurants inside boutique hotels right now?
Well, all of mine (laughs). Let's see, there are so many good ones. I like the Blue Door in the Delano and Nobu in the Shore Club, both in Miami. And I love this one.
What were your big-picture goals in developing the PUBLIC?
I wanted to make something sophisticated, visually provocative, with great-looking food and drinks and most importantly, cool but very, very inexpensive. There is nothing else like that [in Chicago]. We thought we would go into that space and offer great service, great style, and great food and blow everybody away.
Are you on the road all the time for work?
Not so much anymore. I tend to work quickly because I have a 15-month-old son and I like to spend time with him.
Do you have any go-to travel advice?
Just make sure you stay in a hotel that makes you feel good, that respects you, and that you're happy. If you're not treated with dignity and respect, then don't bother!
PUBLIC, 1301 North State Parkway, Chicago, IL

Rooms from $135