Mayors Meeting To Focus On Food Issues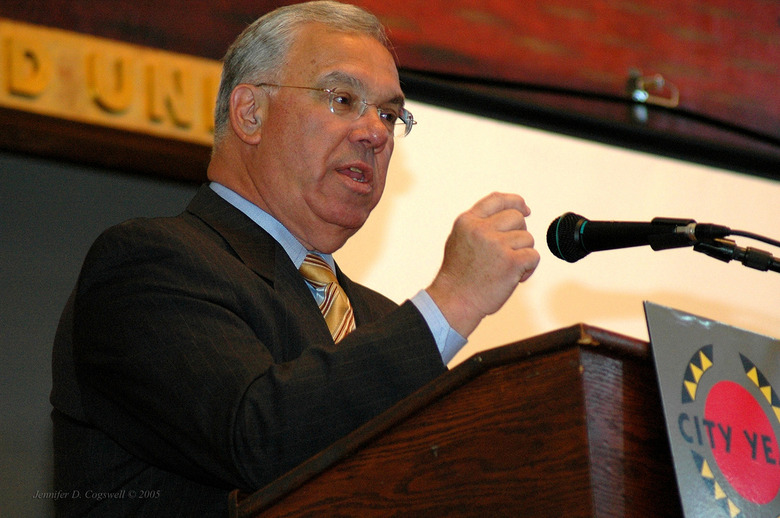 Mayor Thomas M. Menino of Boston
Today through Friday, the 80th winter meeting of the Conference of Mayors is taking place in Washington D.C., during which mayors and Washington leaders convene to discuss city-related issues. Among the subjects on the agenda — such as job creation, the environment, and criminal and social justice — is food policy, which will be discussed as part of the Food Policy Task Force, chaired by Mayor Thomas M. Menino of Boston. The Food Policy Task Force will address the convoluted legislation that prevents cities from having healthy affordable food in low-income areas. Additionally, members will propose revisions to the Farm Bill, as well as policy to support farmers markets.
Mayor Menino is especially well equipped to chair the task force. He has spearheaded succesful healthy food initiatives that others are now citing as cause for hope in the inner city. Menino created the Boston Bounty Bucks Program, which doubles the value of SNAP benefits used to buy fruits and vegetables at Boston farmers markets. He also banned soda in Boston public school vending machines and on all city-owned property.
On Thursday, during the Conference of Mayors, Menino will give a speech entitled "Creating a National Urban Food Policy Together – for More Jobs; for Better Health and for Stronger Communities." Vice Chair of the task force and Baltimore Mayor Stephanie Rawlings-Blake, as well as the Deputy Secretary of Agriculture, Kathleen Merrigan, will also discuss hot-button topics such as healthier eating, better food access and more.
Already in Boston, Menino's initiatives have resulted in decreased soda consumption among students and an increase in the number of full-service supermarkets across the city, and he says these are just first steps. In a 2011 speech given at Tufts University on Food Day (October 24) Mayor Menino laid out a to-do list for the future of Boston's — and any city's — food system. He said, "I'm proud of our progress, but we all must continue working together. We need parents and teachers to help kids make the right food choices; we need banks ready to finance innovative new food startups – from greenhouses to microbreweries. We need large institutions in our city, hospitals and yes, universities, to make local food sourcing a priority, and we in government need to become more small business–friendly in terms of permitting and zoning."
Live streaming of the conference is available on the U.S. Mayors' website.
---